Cranbrook Academy of Art has received $30 million towards diversity and inclusion at the school, Detroit Free Press reported. The donation is the largest single gift in the school's history.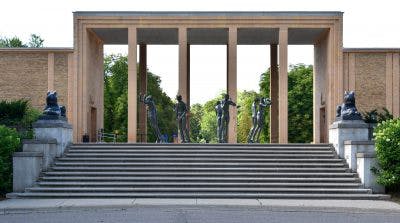 The money will be used to create 20 full-tuition fellowships for students from underrepresented groups and an endowment for future fellowships, and provide expanded financial aid to students outside the fellowship program at the school.
The money will also fund diversity, equity, inclusion (DEI) and access consultants.
The donors are billionaire Detroit businessman Dan Gilbert and his wife, Jennifer, who is chair of the Board of Governors of Cranbrook Academy of Art and Art Museum.
"The grant will also allow Cranbrook to launch initiatives aimed at reducing its reliance on tuition and finding new paths to financial sustainability and to fund ongoing public- engagement projects by diverse artists in the Detroit area and on the Cranbrook campus," Detroit Free Press reported.