Wes Moore is running for Maryland governor as a Democrat, The Washington Post reported.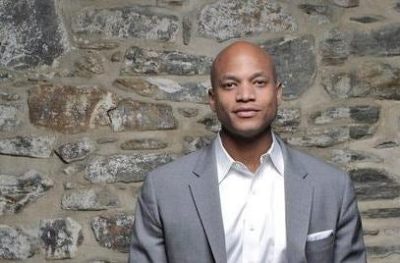 Moore, 42, served as CEO of the Robin Hood Foundation for four years and is the founder of the nonprofit BridgeEdU.
An army veteran, he was a captain and paratrooper and led soldiers in Afghanistan before becoming a White House fellow.
Moore released a video, where he discussed his life and his plan for closing the state's wealth gap and creating economic opportunities.
"I've seen this firsthand from my life and from my work, that opportunity is just readily available to some and just dangerously absent to others," he said. "Coming out of this pandemic, we've got to focus on creating economic opportunities. . . . We are one of the wealthiest states in the country, and yet one of the most inequitable."
Moore, a bestselling author and motivational speaker, holds an associate's degree from Valley Forge Military College and a bachelor's degree from Johns Hopkins University.
"I believe our state is ready to be bold, it's ready to be creative, it's ready to be aggressive to be able to attack these inequalities," he said. "We've got to focus squarely on wages, work and wealth."
Dr. John B. King Jr., former U.S. education secretary during the Obama administration, is also running for governor.