Washington University (WU) in St. Louis has named Dr. Kia Lilly Caldwell its new vice provost for faculty affairs and diversity. She succeeds Dr. Adrienne D. Davis who served as the university's first vice provost for faculty affairs and diversity for 10 years.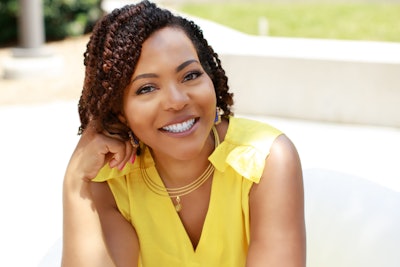 Caldwell comes to WU from the University of North Carolina at Chapel Hill where she was a professor of African, African American and diaspora studies. At UNC, she worked with the Office of the Provost to oversee faculty mentoring programs and was the co-principal investigator of a nearly $1 million National Science Foundation grant focused on mentoring women faculty in STEM, especially women of color.
"At UNC, her efforts produced real and tangible advances for faculty across disciplines — from STEM to the humanities," said Dr. Beverly Wendland, WU's provost and executive vice chancellor for academic affairs. "Kia is passionate about making sure that faculty of all backgrounds can flourish."
In addition to becoming vice provost, Caldwell will join WU's Department of African and African-American Studies as a professor and the Dean's Distinguished Professorial Scholar in Arts & Sciences.
Caldwell holds a bachelor's degree in Spanish literature and civilization and a certificate in Latin American studies from Princeton University as well as a master's degree in Latin American studies and a doctorate in social anthropology, both from the University of Texas at Austin.