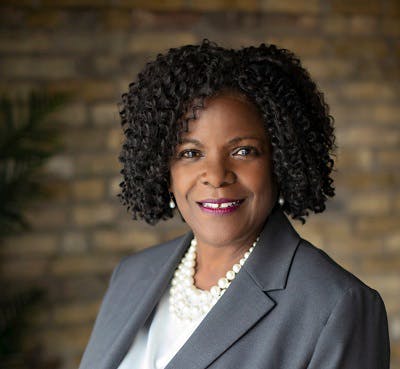 After recently being recognized as one of National Diversity Council's Top 100 Diversity Officers, Dr. Sylvia R. Carey-Butler was selected as the new vice president for institutional equity and diversity at Brown University.
As the current chief diversity officer for Kennesaw State University, she leads the Presidential Task Force on Race. Some of her efforts have focused on improving student and faculty retention and creating a group of student diversity ambassadors, Brown reported.
Previously, Carey-Butler has also held positions at the University of Wisconsin Oshkosh, United Negro College Fund, Dillard University and Lafayette College.
"I recognize that our work may prove to be difficult as we fight against two national pandemics at once — COVID-19 and racism — but I am confident in the university's commitment and capacity to address both," she said. "Moreover, I envision Brown as the leader in modeling how to dismantle historical racial inequities."
Last year, Diverse recognized Carey-Butler as one of 35 outstanding women in higher education.