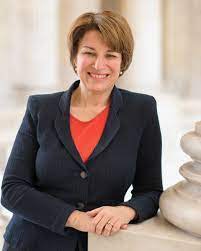 U.S Senators Amy Klobuchar and Jerry Moran has introduced legislation that will allow workers to earn college credit for completed apprenticeships.
Apprenticeships to College Act was was passed by the U.S. House of Representatives as part of the National Apprenticeship Act, led by Representative Josh Harder. The Registered Apprenticeship-College Consortium (RACC) is an existing collaboration between the Departments of Labor and Education that helps apprenticeship programs and colleges collaborate. The Apprenticeships to College Act would strengthen the RACC by creating new agreements with two and four-year colleges, guaranteeing apprentice support services, and increasing collaboration between colleges and apprenticeship programs.
"As millions of Americans workers seek to re-enter the workforce following the pandemic, our bipartisan legislation will help people who have completed apprenticeships with access to educational opportunities and help position them for success," said Klobuchar.