The Coalition of Urban Serving Universities (USU), a network of 39 public urban research universities, awarded the University of Texas at Arlington its inaugural Racial Justice and Equity award. According to USU, the Program supports efforts at urban universities "to explicitly address policies that produce equity gaps." As the winner, UT Arlington receives a $20,000 grant to continue tackling health literacy disparities in its communities.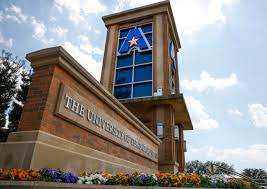 Over the past year, the university improved access to health information for pre-K-12 grade-level students through a COVID-19 navigator. The tool offered safety guidance on the virus in English and Spanish. As a Racial Justice and Equity Program scholar, UT Arlington will build on its outreach to Latino youth and include vaccine information in its work with Dallas high schools. The university's collaborators will be the Dallas Fort Worth Community Health Worker Association, Health Literacy Texas, and La Alianza DFW.
"UT Arlington is proud to be recognized as a model for public urban research universities that aim to address racial disparities in health care," said Dr. Teik C. Lim, UT Arlington's interim president. "By enhancing access to accurate health literature for the Latino community, our researchers will provide a critical service to an underrepresented population in North Texas and demonstrate effective health literacy strategies that can be utilized across the nation."
USU selected UT Arlington in a competition open to all the network's members. Two finalists this year were also named: the University of Albany and the University of Memphis.