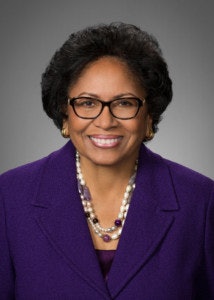 Prairie View A&M University President Dr. Ruth J. Simmons will receive the Albert Schweitzer Fellowship Houston-Galveston Humanitarian of the Year award on September 20.
Simmons has "has changed the landscape for young people," said the chair of the Schweitzer Fellowship Board, Andrea Link.
"Dr. Simmons is truly a trailblazer for her work championing equity in higher education, advancing the cause of historically Black colleges and universities, and encouraging an unflinching look into institutional ties to slavery."
Simmons graduated from high school in Houston. She attended Dillard University, a historically Black college and university in Louisiana. She received her master's and doctoral degrees from Harvard University. Simmons became the first Black president of Smith College, and she spent 11 years as president of Brown University, the first Black president of any Ivy League school.