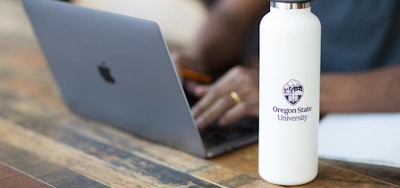 Oregon State University is teaming up with Guild Education to provide the University's online programs to working adults. Guild partners with some of the nation's largest employers, including Target and Chipotle, to offer employees education programs.
"Oregon State's innovative online degree and certificate programs strategically align with the needs of working adult learners and support pathways to advancement," said Paul Freedman, president of the Learning Marketplace at Guild Education.
The Marketplace connects employees to institutions like Oregon State, and employers pay all or part of the employee's tuition.
"Working adults have a desire to pursue flexible learning opportunities that will help them advance their careers, and Oregon State University is proud to help them do so online," said Lisa L. Templeton, associate provost for Oregon State Ecampus, which will be collaborating with Guild Education in the new agreement.