Eight public urban research universities have each received a grant to help Black, Latino and indigenous learners earn their bachelor's degrees. The effort is in partnership with the Association of Public and Land-grant Universities (APLU) and Coalition of Urban Serving Universities (USU) and is funded by the Lumina Foundation.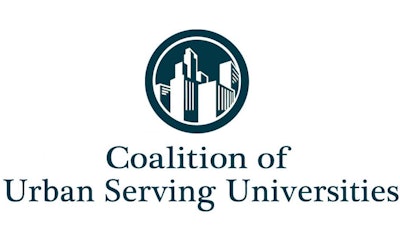 As part of the program, each institution will partner with a local organization, such as an employer, business or nonprofit, to widen the support network for these students. Additionally, each institution will "identify and eliminate barriers facing students" by examining current advising, enrollment and student support services.
"Black, Latino/x, and Indigenous adult learners have an extraordinary set of assets and we're thrilled to work with our institutions to address barriers they face to accessing and completing a bachelor's degree," said Christel Perkins, assistant vice president at APLU and deputy executive director of USU. "These grants will help institutions develop and expand partnerships with community organizations to create an ecosystem harnessing the wealth of experiences and assets these adult learners embody."
The eight institutions receiving grants are: California State University, Fresno; California State University, Los Angeles; the University of Colorado Denver; Florida International University, the University of Illinois Chicago; University of Memphis, University of New Orleans, and Portland State University.