An alumna at Alabama State University has pledged $10,000 to establish the Honorable Patricia A. "Patsy" Jones Scholarship in her name.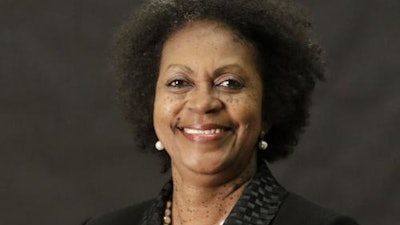 The fund will support seniors from Opelika High School in Alabama who choose to attend Alabama State University, have a cumulative GPA of 3.0 or higher, are active in extracurricular and community activities and demonstrate a financial need or hardship.
"I am inspired to create this scholarship because education is the key to success in all walks of life. In honor of my passion for education, Alabama State University, my hometown – the city of Opelika — and helping others, I can leave a forever legacy that benefits many students from Opelika High School," said Jones.
A 1969 graduate of the then-segregated J.W. High School in Opelika, Jones holds a Bachelor of Science in English/library science and a master's in education/English from ASU. She then spent 24 years as a classroom teacher in Tallapoosa County Schools and is a former Alabama Education Association UniServ Director for District 19. She was the first African American woman to be elected to the Opelika City Council to represent Opelika Ward 1 and the first African American woman elected President Pro-Tem of the Council.