The New Jersey Institute of Technology has appointed Dr. Teik C. Lim as its ninth president. Beginning on July 1, Lim will also serve as a distinguished professor of mechanical engineering.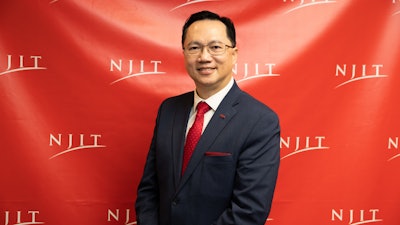 Currently the interim president of the University of Texas at Arlington, where he is also a professor within the Department of Mechanical and Aerospace Engineering, Lim was previously the university's provost and vice president for academic affairs from 2017 to 2020. Prior to UT, he spent 15 years at the University of Cincinnati.
He holds a bachelor's degree in mechanical engineering from Michigan Technological University, a master's degree in mechanical engineering from the University of Missouri-Rolla and a Ph.D. in mechanical engineering from The Ohio State University.
"As an engineer who attended polytechnic universities for my bachelor's and master's degrees, joining NJIT brings me back to my roots," said Lim. "The chance to lead NJIT's continuing growth into a preeminent public polytechnic research university is very appealing to me, as is the opportunity to work with the talented faculty, staff, and students, many of whom are, like me, the first from their family to attend college. The impact of NJIT on its students as well as on the world through its innovative and entrepreneurial spirit is undeniable."