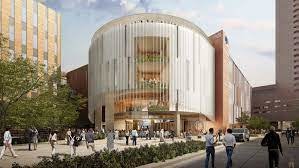 Arizona State University (ASU) has announced plans to educate 100 million students worldwide by 2030. ASU's Thunderbird School of Global Management, which ASU acquired in 2014, will carry out the initiative with funding in part from a $25 million donation by Francis and Dionne Najafi, Phoenix philanthropists.
"As an immigrant some five decades ago, I learned the value of education," said Francis Najafi, a Thunderbird alum and immigrant from Iran, in a press release from ASU. "I learned my basic management skills and leadership here at Thunderbird, where I also learned that you can work through your cultural and social differences. That is so unique to Thunderbird."
Through Najafi's gift, Thunderbird will launch an accredited online Global Management and Entrepreneurship Certificate program to teach basic business skills to people in developing nations. The curriculum will consist of five courses to be offered in 40 languages as part of the Francis and Dionne Najafi 100 Million Learners Global Initiative.
Full scholarships will cover the certificate program's cost, and the first courses will start in April 2022. Once students complete the program's five courses, they will receive an accredited certificate that can be applied to other educational programs at ASU or transferred as credits to other universities.
The curriculum is planned to be phased in over three to four years. In the first year, students in Iran, Kenya, Mexico, Indonesia, Egypt, India, Senegal, Brazil, and Vietnam will be offered the initiative in their native languages. The program will then be expanded to more countries and taught in more languages. About 70% of the participants are expected to be women, according to ASU.