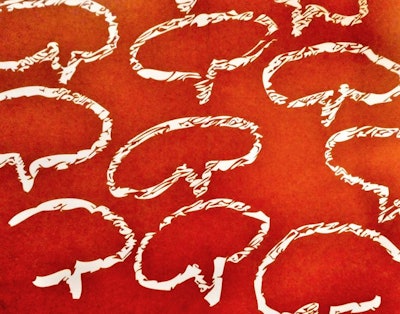 A new study from the Knight Foundation, a nonprofit foundation that supports democracy, reveals that most college students in the U.S. highly value free speech and believe in its importance to democracy. Yet the percentage of students who say that free speech in the country is secure today has dropped sharply alongside the percentage of students of color who say that they feel the First Amendment protects them.
The polling firm Ipsos conducted the nationally representative survey of more than 1,000 students. Titled "College Student Views on Free Expression and Campus Speech 2022," the report is part of the Knight Free Expression Research Series.
"College campuses are robust environments of change, learning, and conversation," said Alberto Ibargüen, president of the Knight Foundation. "If we are to have a vibrant First Amendment, it has to be embraced by succeeding generations. Tracking student reaction and interpretation of media and events produces critical data for anyone who wants to understand where we're headed as a society."
According to the survey's findings, an overwhelming majority of college students (84%) say free speech rights are extremely or very important in a democracy. About 83% of students similarly say they believe that the First Amendment protects people like them. But only 5% of Black students say that they feel the First Amendment protects them, marking a decline of 20 percentage points since 2019.
Less than half of students (47%) say speech rights are secure, a percentage that has fallen each year since the question was first asked in 2016, according to Knight.
More than half of students (59%) say colleges should let students be exposed to all kinds of speech even if they may find it "offensive or biased." However, Republican students (71%) and white students (65%) are more likely to agree with this than students who identify as Independent (57%), Democrat (55%), Black (47%), or Hispanic (45%).
"Our latest findings reinforce that college students have diverse experiences with speech that are informed by their unique backgrounds," said Evette Alexander, the director of learning and impact at the Knight Foundation. "To create campuses that serve all students, college leaders must understand those differences and anticipate how students' perspectives are evolving in a post-2020 world."