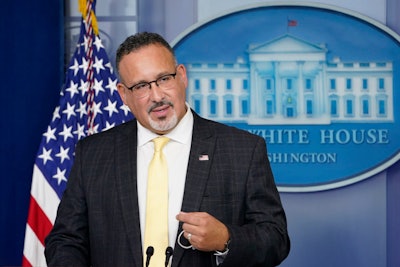 U.S. Secretary of Education Dr. Miguel Cardona praised the recent passage of President Joe Biden's fiscal year 2022 budget. The package includes a $400 increase in the Pell Grant maximum to help low-income college students.
"This bipartisan move also helps make college more affordable by increasing the maximum Pell Grant by $400, which is a down payment on the President's call to double Pell and will help more students pursue a college education and gain the skills to secure their futures," said Cardona in a statement. "At the Department of Education, we'll continue building on the strong foundation set forth through this funding to support the success of all students."
The funding package additionally includes $17.5 billion for K-12's Title I program, which provides federal financial assistance to school districts and schools with a high percentage of children from low-income families.