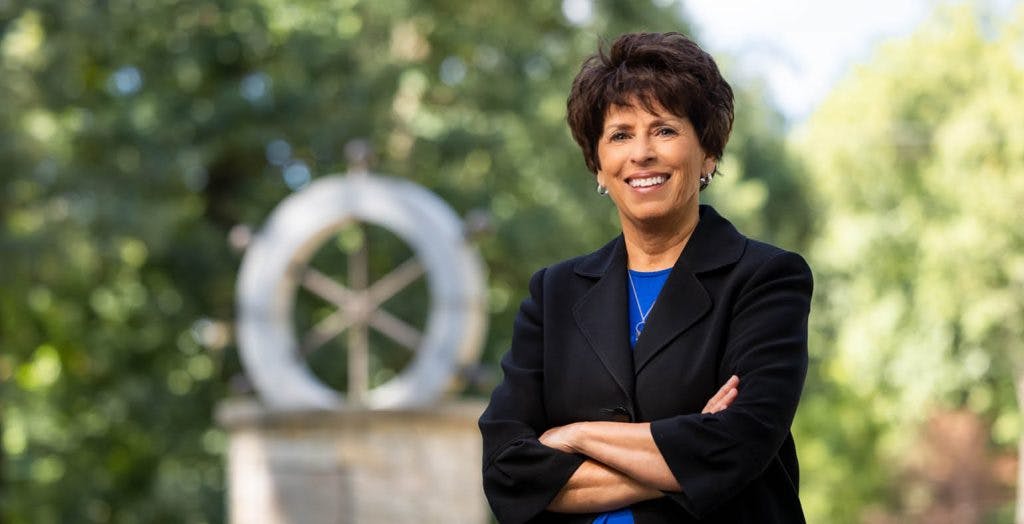 Dr. Barbara Bellefeuille, newly named president of Bethel UniversityPeter Ringenberg, Bethel UniversityBethel University has appointed its first female president, Dr. Barbara Bellefeuille, a longtime vice president at the university. She will assume the position effective immediately.
"Dr. Bellefeuille has led with a stalwart dedication to the university's mission," said Eric Kinsman, chair of Bethel's Board of Trustees "The Board of Trustees recognized in her an experienced and effective leader who, by God's providence, was already stationed at Bethel and ready to lead."
Bethel is a private, evangelical Christian university in Indiana. It enrolls about 1,200 students in undergraduate, graduate, and adult programs.
Bellefeuille had been Bethel's interim president since June. She previously served as the university's vice president for academic services. In this role, she led Bethel through an accreditation renewal in 2017, according to the university. 
"For 75 years, Bethel University has prepared men and women in a variety of vocations, but all have been uniformly educated in biblical truth," said Bellefeuille. "I am determined to continue and even strengthen this focus: nothing else interests me."
Editor's Note: A previous version of this story incorrectly stated that Bethel University is in Minnesota, enrolls about 5,600 students, and offers seminary programs. Those errors have been corrected.