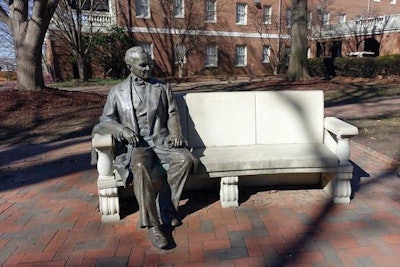 William Peace University in North Carolina has removed a statue on campus of its namesake, William Peace, who recently was found to have enslaved 51 people.
The university learned of Peace's slaveowner history from a campus task force focused on identifying parts of the university's past that are inconsistent with the school's values.
"Like most colleges and universities in the south, there are certainly going to be ties that are problematic for institutions," said Dr. Brian Ralph, president of the university. "We took a courageous step forward."
Since this discovery, the university announced it will run listening sessions to gather feedback from the campus community about other proposed changes, including potentially renaming the university given Peace's past.