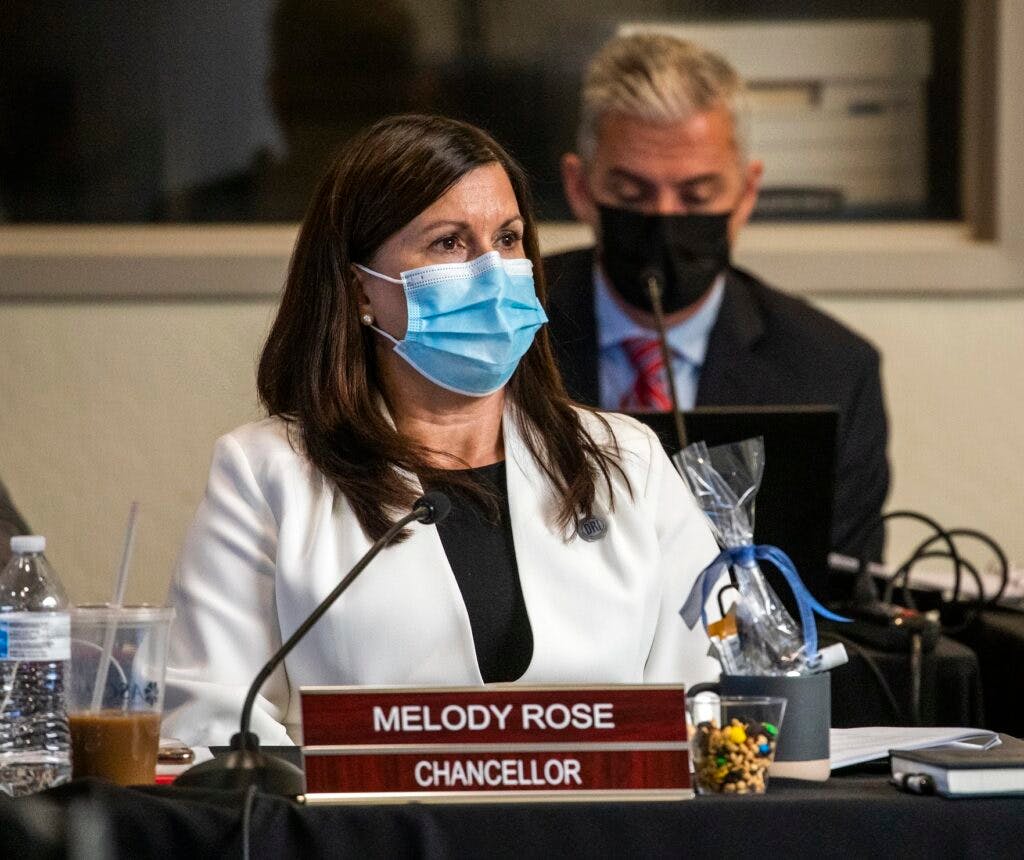 Dr. Melody Rose, Chancellor of the Nevada System of Higher Education, at a September 2021 meeting.Jeff Scheid / The Nevada IndependentNevada System of Higher Education Chancellor Dr. Melody Rose indicated this week that she would resign from her position through a separation agreement.
Departing after 19 months on a four-year contract, Rose's exist follows months of tension between the chancellor and the state's Board of Regents.
The announcement came on Monday afternoon through a public meeting agenda, which included details of a possible resignation agreement to buyout about half of Rose's remaining contract at around $610,000.
Last October, Rose alleged in a hostile work environment complaint that the chair and vice chair of the Board of Regents had discriminated against her because of her sex.
An outside law firm investigated the complaint and found in February "insufficient evidence" of gender discrimination. But the report did note that some incidents that Rose alleged in her complaint could be ethics violations. Last month, business groups petitioned the ethics board to investigate the matter further.
The regents are set to meet this Friday to discuss the terms of the resignation agreement. If approved, Rose's resignation would be effective on April 1.