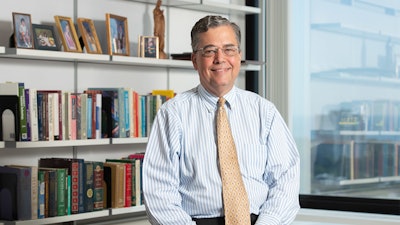 Catholic University officials have announced that Dr. Peter K. Kilpatrick, the provost at the Illinois Institute of Technology, will be the institution's next president.
On July 1, Kilpatrick will take the position, succeeding John Garvey, Catholic University's president of 12 years. Kilpatrick has more than four decades of leadership and teaching experience, including a decade as University of Notre Dame's engineering dean.
"This is sort of a dream job for me," said Kilpatrick. "I feel my whole academic administrative career has prepared me well to be a president, and my personal values and beliefs have prepared me to be at a Catholic university as president. So this is just a joy for me to be able to live very authentically."
Catholic University, like many higher education institutions, has experienced a total enrollment drop during the pandemic. Kilpatrick noted that the university will need to find revenue avenues beyond tuition to address such challenges.
While at Illinois Tech, he led the development of an online master's program for students who reside in China. According to Kilpatrick's curriculum vitae, that program is expected to bring in $10 million in net tuition revenue by 2025.
"We could not have asked for a better candidate to lead Catholic University," said Victor P. Smith, chairman of the university's board of trustees and the search advisory committee for the new president. "Peter Kilpatrick is both a distinguished researcher and a creative administrator who sees research at the service of the human person in keeping with his Catholic faith."