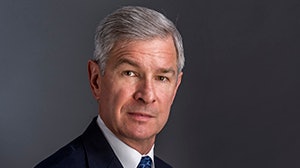 On Thursday, the Association of Public and Land-grant Universities (APLU), a higher education advocacy organization, announced that Dr. Mark P. Becker, former president of Georgia State University, will be the association's next president, effective September 1.
Becker will succeed Peter McPherson, who announced his retirement last year after serving as APLU's president for more than 16 years.
"Mark is a proven national leader in university transformation with a demonstrated impact on the lives of students and communities," said Dr. Robert Jones, chancellor of the University of Illinois Urbana-Champaign and leader of APLU's presidential search committee. "We're extremely excited for him to step into this role at APLU leading exactly this kind of transformative change across the APLU membership."
As president of Georgia State University, Becker drove gains in retention and degrees awarded while working to close equity gaps. He previously served as a member of APLU's board of directors and as chair of the board for the Coalition of Urban Serving Universities, which partners with APLU.
"Public and land-grant universities are the bedrock of American higher education, promoting student success and driving a highly skilled workforce while addressing the needs of their communities and our world through community engagement and cutting-edge research," said Becker. "I am excited to provide leadership for this vibrant community of diverse public and land-grant universities."
Becker received his bachelor's degree from Towson State University and his doctorate from Pennsylvania State University. He has earned an array of professional honors, including the Academic Leadership Award from the Carnegie Corporation.