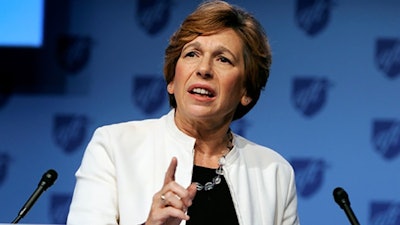 American Federation of Teachers President Randi Weingarten, American Association of University Professors (AAUP) President Dr. Irene Mulvey, and Melinda Myrick, the co-president of the AAUP chapter of Front Range Community College in Westminster, Colorado, reacted to higher education workers getting excised from Colorado's planned Counties and Higher Education Collective Bargaining bill.
"The remove of higher education workers from this bill is a missed opportunity to help the tens of thousands of Colorado faculty and staff struggling for a living wage, respect and rights at work, after years of repression and exploitation," said Weingarten. "We are very disappointed—but at the same time glad that bargaining rights for local employees are moving forward."
Mulvey added her response on behalf of AAUP.
"Colorado was poised to take a giant step that would have improved public education and attracted the best and brightest faculty and graduate students to the state," she said. "Instead, by excluding higher education from this bill, the message the state legislature is sending is loud and clear: faculty will be undervalued, overworked, and exploited."
Melinda Myrick noted as well that the right to collective bargaining for college instructors is critical to improving their working conditions to educate "the next generation of Coloradans."
What comes next in Colorado for higher education faculty and staff remains unclear.