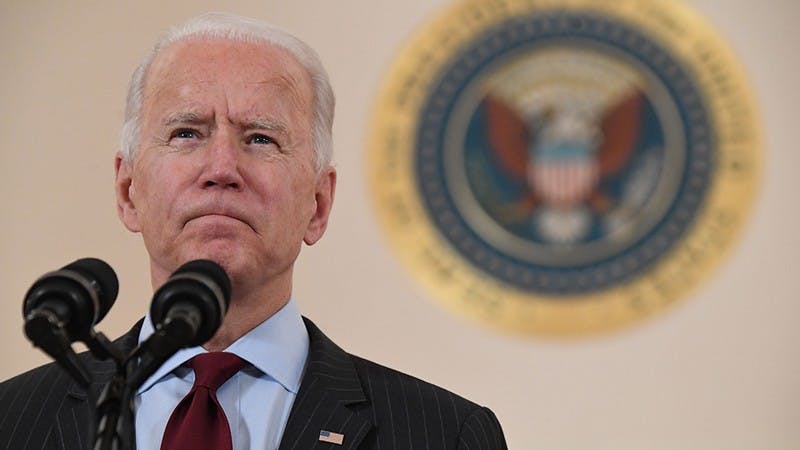 U.S. President Joe BidenSaul Loeb / AFP / GettyAt a Monday meeting with the Congressional Hispanic Caucus (CHC), President Biden said that he is looking into ways to forgive an unspecified yet hefty amount of federal student loan debt. Caucus participants told CBS News about this exchange.
Such a move could be groundbreaking. More than 43 million borrowers hold more than $1.6 trillion in federal student loan debt, the second-largest debt held by Americans. 
"The president never mentioned an amount nor did the president say that he was going to wipe out all student debt," said Rep. Tony Cardenas, who attended the CHC meeting with Biden. "He did a dialogue with us about the differential between young people who went to public schools or private schools, and we CHC members said he should focus on both. And he said, 'Okay, good to know.'"
The Hispanic Caucus supports executive action to forgive at least $10,000 in college debt if Congress is unable to pass legislation that does so.
Cardenas said that he made this point to Biden at the meeting, and the president "smiled and said, 'You're going to like what I do on that, I'm looking to do something on that and I think you're going to like what I do.'"
The White House recently extended a pandemic-era pause on federal student loan payments through August 31. The Department of Education said that this pause has so far helped about 41 million borrowers save $5 billion in interest payments a month.
At a White House press briefing on Monday, press secretary Jen Psaki said that the administration would make a decision about canceling some student loan debt between now and the end of August—or extend the repayment pause again.
Biden has said previously that he supports cancelling up to $10,000 in student loan debt. But key Democrats, such as Senator Elizabeth Warren, have called on the president to do more, cancelling around $50,000 in student loan debt per borrower.
Officials in the Biden administration have also said they are looking into whether the president has the authority to forgive federal student loan debt through executive action.