Staff and faculty at Eastern Kentucky University (EKU) are unionizing as a result of longstanding issues, including those of wage stagnation, workload growth, unpaid work, and lack of representation in decision-making, the Richmond Register reported.
Seth Littrell, communications specialist for EKU's school of communication and UCW member, said issues have worsened over time.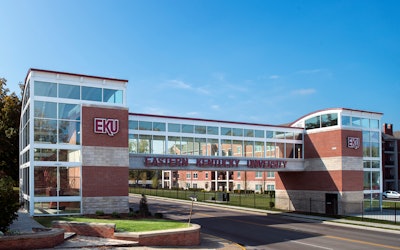 The unsatisfied employees are working with United Campus Workers (UCW) of Kentucky to get their voices heard. Adding EKU to the mix means UCW now has seven chapters in the state.
The EKU chapter of UCW released a petition that included multiple demands from the school, such as a 10% cost of living raise to all university workers, full tuition waivers and increased base stipends for grad assistants, and to make these changes without making cuts to existing programs or employees.
The demands are based on responses to a campus-wide survey emailed from the union to EKU employees early April. More than 230 EKU employees have taken it as of May 2.
According to the Kentucky Center for Economic Policy, Kentucky higher ed ranks among the least affordable in the U.S. And lessening state investment in higher ed has prompted public schools to raise costs.