Rutgers University–Newark Professor Dr. Salamishah Tillet has won a 2022 Pulitzer Prize for Criticism for her New York Times essays on race in arts and culture.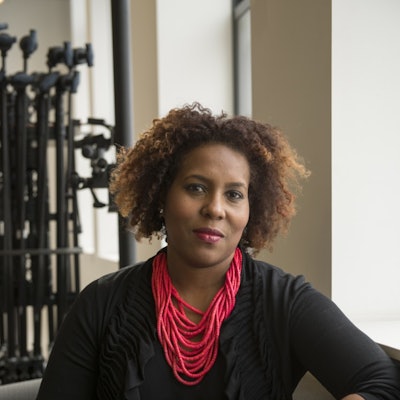 Tillet – the Henry Rutgers Professor of African American Studies and creative writing and the director of Express Newark – has been a contributing writer for the New York Times since 2015, where her work covers popular culture, gender, sexuality, race and politics.
The 2020 murder of George Floyd and the subsequent Black Lives Matter protests have influenced her work, she said.
"I really wanted to pay attention to the ways in which culture and art can both be an indicator of change and also perhaps an alternative to the problems that we have today,'' explained Tillet. "Most of my work over the last year was looking at how Broadway or television or films or photographs have explored this loss but also offered us solace, and particularly the role of Black artists as a way of understanding how to get through what is really a traumatic and profound moment for our nation."
Tillet's work include podcast "Because of Anita," and book "Sites of Slavery: Citizenship and Racial Democracy in the Post-Civil Rights Imagination," and book "In Search of The Color Purple: The Story of an American Masterpiece."