NBA Golden State Warriors star Stephen Curry has graduated from Davidson College, ESPN reported.
The basketball star earned a Bachelor of Arts degree with a major in sociology.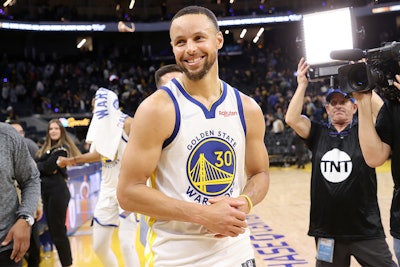 Curry attended Davidson 2006-2009 before he left for the NBA draft.
13 years after leaving, he re-enrolled during the spring semester and only needed to complete one semester of coursework for his degree, CNN reported.
Curry did not attend Sunday's commencement, according to Davidson.
"Stephen Curry has on many occasions emphasized the importance of education, how much he valued his Davidson College experience and that he is committed to earning his degree," wrote Davidson on Twitter.
Curry isn't the first athlete to return back to college. In 2017, basketball great Marcus Camby returned to the University of Massachusetts, Amherst to earn his degree two decades after he left the university to play professional basketball. 
Curry is the latest celebrity to earn a college degree. Last week, Anthony Anderson graduated from Howard University along with NFL Hall of Famer Jerome Bettis who earned a business degree from Notre Dame. In December, rapper Megan Thee Stallion graduated from Texas Southern University with a degree in health administration.