Michael H. Schill will become the 17th president of Northwestern University, effective this fall.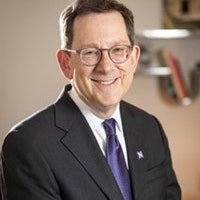 Schill is currently president of the University of Oregon and tenured faculty in the UO School of Law. Previously, he was dean and Harry N. Wyatt Professor of Law at the University of Chicago Law School; dean of the UCLA School of Law, and chaired professor at New York University and the University of Pennsylvania.
At UO, Schill focused on diversity by hosting an African American Speakers series, building a Black Cultural Center, pushing for the hiring of more faculty of color, and supporting the establishment of academic minors in Black Studies, LatinX Studies, and Native American and Indigenous Studies.
"I am committed to diversity," Schill said. "The true potential of a place like Northwestern cannot be fulfilled without bringing people of diverse backgrounds, experiences, abilities and identities together as well as students, staff and faculty members who span the spectrum of ideological and political viewpoints."
Schill is an expert in property law, real estate, low-income housing and land use, and discrimination in the housing market. At NYU, he founded the Furman Center for Real Estate and Urban Policy.
He is a member of the American Academy of Arts and Sciences and the NCAA D1 Board of Directors.
Schill – a first-generation college graduate – holds an undergraduate degree in public policy from Princeton University and a JD from the Yale Law School.