High school students and their families struggle with paying for college, and the financial aid process they could be accessing has proven difficult for them, CNBC reported.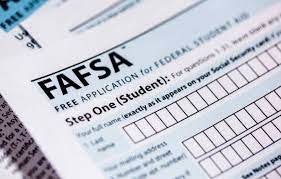 According to Sallie Mae's annual "How America Pays for College" report, income and savings cover more than half of costs, free money from scholarships and grants cover approximately a quarter, and student loans make up most of the rest.
Families could access the Free Application for Federal Student Aid (FAFSA) for more financial assistance, but many are unaware, according to Sallie Mae.
The FAFSA filing season for the 2023-2024 school year opens Oct. 1, with the sooner students filing, the better. But 75% of families are unaware that the FAFSA opens Oct. 1, Sallie Mae found.
"You want to get in line for free money; much of it is first come, first served," said Sallie Mae spokesman Rick Castellano.
And only a little more than 50% of families know that all students are eligible to submit the FAFSA, Castellano said.
According to Sallie Mae, 70% of families completed the FAFSA last year, up from 68% the year before – a record low. Among those not applying, the most common reasons were that they thought their income was too high to qualify, they thought the application was too complicated, or they didn't know about it.
"Just about everybody who applies for the FAFSA is going to qualify for some form of aid," Castellano said.
Experts said FAFSA can be done online at fafsa.gov or on the myStudentAid app in under an hour, especially with paperwork on hand – including W-2s and tax returns.
Sallie Mae has a free online FAFSA tool.