Brown University has acquired the personal archive of former Black Panther Mumia Abu-Jamal, who was convicted of a 1981 murder of a police officer and became the face of the U.S. anti-death penalty movement, The New York Times reported.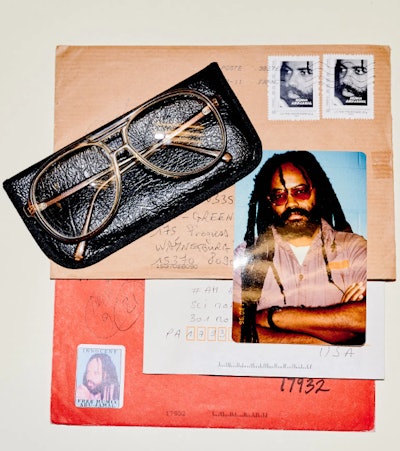 In 1982, Abu-Jamal was convicted of first-degree murder in the killing of officer Daniel J. Faulkner, who witnesses testified was shot by Abu-Jamal as the officer was arresting his brother. He continues to maintain his innocence. He was sentenced to death but later had his death penalty dropped after appeals and is currently serving a life sentence in a Pennsylvania prison.
Abu-Jamal is a best-selling author and commentator.
The archive – more than 60 boxes of letters, notebooks, manuscripts, artifacts, books, and other material that had filled Abu-Jamal's cell on death row before being shipped a decade ago to a scholar and friend – will now be held by Brown's John Hay Library, as part of its Voices of Mass Incarceration collection initiative.
The archive includes thousands of supporter letters and correspondence with the likes of writers Angela Davis and Alice Walker, activist Kathleen Cleaver, and Harvard legal scholar Derrick Bell.
The initiative aims to document the U.S.'s controversial prison system.
From 1970-2020, the number of people imprisoned or jailed rose to about 2 million, a nearly 500% increase, according to Brown.
The study of the "carceral state" has seen increased scholarship over time, but most of the work is based on records by police and prison systems. Mary Murphy, the archivist overseeing the papers, said that her team had found only about 25 archival holdings in U.S. libraries relating to first-person experiences of those incarcerated.
"This is the largest and only collection relating to a person who is still incarcerated," Murphy said.
Curators said they expected most of the archive to be processed and open for research in about a year.