Oregon State University has created a free online resource to help students with college applications. The resource launches on Sept. 1. AXS Companion – developed with the Independent Educational Consultants Association (IECA) – includes instructional videos for the Common Application, a college application platform used by more than 1,000 colleges and universities in 50 states and 20 countries.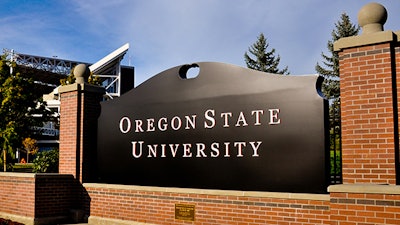 "This tool provides critical assistance for underserved and first-generation students navigating the process of applying to college," said Dr. Ed Feser, Oregon State University's provost and executive vice president. "The collaborative development of this tool also speaks to Oregon State's commitment to providing access to a college education not only for learners in Oregon, but throughout the nation and world."
The application platform can be daunting, particularly to those from low-income families and homes where English is not the primary language, said Jon Boeckenstedt, Oregon State vice provost of enrollment management.
Last year, 700,000 high school seniors created accounts but never completed an application, according to Common App, a nonprofit that oversees the application.
"Applying to college, once a simple rite of passage for high school students, has become more stressful," Boeckenstedt said. "Anyone involved in college admissions even a short period knows that the best way to increase access to college is to knock down barriers the system can put between students and a university degree."