Saint Augustine's University (SAU) is partnering with the Wayne County Community College District (WCCCD) to allow certain WCCCD students to attend SAU for free. The partnership forms a pathway between the two organizations.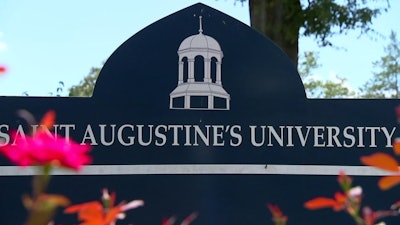 "The launching of our HBCU Urban Access Hubs ensures that we will no longer define ourselves through our traditional structures," said Dr. Christine Johnson McPhail, SAU's president. "This articulation agreement delivers our promise of providing year-long access to SAU by leveraging the kinship between two American inventions — community colleges and HBCUs."
Those qualifying would be WCCCD students eligible for articulated course credits at SAU. The articulation program means SAU can give free articulation benefits to past and present students at the college.
SAU will review WCCCD student applications using SAU admission criteria, while recognizing accomplishments at WCCCD.
The two institutions will develop strategies to provide WCCCD students and graduates with information about program opportunities and credit transfer requirements.