The Association for the Study of African American Life and History (ASALH) will host its 107th Annual Meeting in Montgomery, Alabama, from Sept. 29-Oct. 1.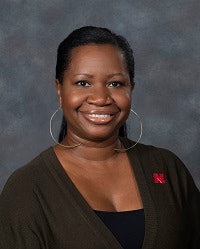 The conference – open to both in-person and virtual – will feature scholarly sessions, professional workshops, presentations, tours, a film festival, the Author's Book Signing series, and other events that prioritize discussion about social and economic determinants of health and wellness.
ASALH's annual theme for 2022, "Black Health and Wellness," will be complimented by guests such as University of Nebraska-Lincoln's Dr. Deirdre Cooper Owens, author of Medical Bondage: Race, Gender and the Origins of American Gynecology; Georgia State University's Dr. Stephanie Y. Evans; Dr. Kimberly Jeffries Leonard, immediate past national president of The Links, Incorporated and The Links Foundation; and Michelle Browder, artist of "The Mothers of Gynecology;" musician Fred Wesley; and Bryan Stevenson of the Equal Justice Initiative (EJI) and New York University's School of Law.
"The theme of Black and Health Wellness not only addresses the history of healthcare in the African American community, it is also a historical examination of the financial and economic health and wellness of African Americans," said ASALH National President Dr. W. Marvin Dulaney. "Broadening and expanding the theme to address what some historians and health care professionals call the 'social and economic determinants' of health and wellness allows us to show the interconnectedness of a number of historical, social and economic factors on Black Health and Wellness."
The conference will have presentations on Alabama culture and history, one of them being "Southern State Legislation 2022: The Panic Over Critical Race Theory and the Future of Academic Freedom.''
It will also host tours of historic sites including Selma, home of the Voting Rights campaign, on Sept. 28.