The application of providing outstanding service should take precedence on the campuses of every HBCU. This is imperative, especially within an educational sector that focuses heavily on increasing new student enrollment, retention and graduation rates. Customer service should be the top priority for every HBCU because it ensures their livelihood. Students are faced with a myriad of educational opportunities, and their decision to choose an HBCU largely depends on how they are treated.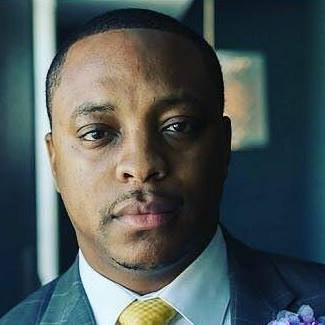 While angry students can be a regular sight on most HBCU campuses, very few institutions actually put in any effort to effectively address this anger. Encountering an angry student is an opportunity to rectify a mistake, educate the student, and show them they are valued. Appeasing an angry student is difficult and challenging, yet it is not impossible. It only requires objectivity, empathy, and a small ounce of patience!
You may have luck on your side if you encounter an angry student who is reasonable and willing to compromise. Unfortunately, this will not always be the case and the result can present adverse effects, particularly in a world where social media and online reviews sway the thoughts of millions. Therefore, it is important to address and resolve these encounters efficiently and effectively.
So, where do we begin?
We begin with the implementation of the 6-step "WIN YOUR STUDENTS BACK" action plan!
Actively listen – hear them out completely and be gentle while getting into the details. Display sensitivity and genuinely attempt to understand the reason behind the student's dissatisfaction.
Offer an apology – once you have understood their woes, state the exact issue at hand and end it with an apology.
Provide assurance – following a sincere apology, make sure their advice has been taken into consideration and assure them that it will be looked into.
Seek assistance from your colleagues – take an opinion from a colleague who can offer a different perspective.
Suggest a solution – lay out all possible solutions in front of the student and allow them to share which one they prefer and why.
Act now – take action immediately so that the student realizes that you meant your apology.
For my readers who are thinking to themselves, "Well, what if the student is upset about a situation which they could have prevented?" These scenarios arise quite often and when they do, it is your duty to educate them with integrity to ensure they do not occur in the future.
Institutional processes are perfect and flawless from your perspective; however, these processes, more often than not, simultaneously create horrible experiences for students. It is important to maintain focus on providing your students with a positive service experience that is unforgettable. Failure to do so will potentially increase the number of angry students; presenting both short and long-term effects to the brand, reputation and financial health of your institution.
So, what now?
1) Reflect on the various scenarios in which you are potentially engaged with angry students. 2) Analyze your institutional processes often to assess where "bottlenecks" are likely to occur; complacency and familiarity with processes eventually cause blindness and hinder the ability to recognize and understand the experiences of the student. 3) Implement the necessary adjustments to ensure a positive service experience for all students.
Jeffrey Pierce, II, is the Director of Recruitment & Admission at Huston-Tillotson University in Austin, TX. He is the author of, Be My GUEST: A guide for creating an ultimate service experience.