Recently, I had the opportunity to attend the Los Angeles County Museum of Art (LACMA). This was a highlight for me as museum visits are part of my self-care and also a source of motivation to keep creating. During this particular visit, I was pleasantly surprised to see LACMA was, at that time, hosting the Obama portraits by Kehinde Wiley and Amy Sherald. My time in the museum stirred up thoughts about the complications of art that also extend to the research enterprise. As such, I am moved to explicate my parallel concerns with the realms of art and research.
There are challenges in who gets to define them and assign their value:
What struck me immediately during my time at LACMA was the range of art and how some of what I saw might go unnoticed if anywhere else. This ultimately led me and company to ponder, "who gets to decide what counts as art?" This question echoes sentiments I remembered while listening to remarks from the late Virgil Abloh. In the lecture, one statement stood out most. Abloh discussed how depending on where something is placed, it becomes art. He referenced something like a dingy can in a cluttered room might not seem like art and then juxtaposed this with how this same can in an art museum somehow now means something.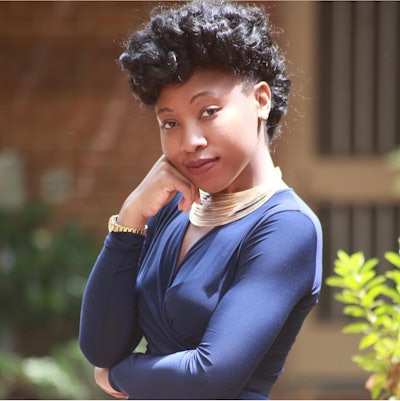 Similarly, research is taking place all around us. As I stated in a previous post, research has always been part of my life, just not in the ways I see given recognition. I have leveraged research to make sense of how to navigate a world that has continually proven itself unsafe and unrelentingly punitive. I have come to realize that what I consider research is far more expansive than the often gatekept research domains I now navigate.
The contributions of minoritized people are often relegated to special exhibits and issues:
My visit also reminded me of the concerns I have when there are seemingly well intended "special" spaces allotted for minoritized communities. During my visit to LACMA, there was special exhibit on Black portraiture to accompany the Obama portrait installation. As I traversed each room and hallway, I wondered why these breathtaking contributions were not figured more prominently and permanently in the museum.
These are the same issues I have when I see some popular journal and research outlets that rarely feature the contributions of or writings about minoritized communities outside of special or themed issues. While themed or special issues are not inherently wrong, if that same outlet only relies on special issues to showcase such contributions, what does that say?
Whether an art exhibit or special issue in a journal, the positioning of contributions from minoritized groups is often problematic. As I continue to wrestle with all of this, I have even more questions:
What does it mean for museum visitors to see a special exhibit on Black portraiture one day that is gone the next?
Why do fields/disciplines across the academic landscape often position minoritized thinkers or topics about minoritized communities outside of their canon?
How can we interrogate visibility issues while also holding in conversation that aspects of the research and art world have spent centuries ravaging and exploiting certain communities?
---
I would not be who I am without art and research. It is a blessing and privilege to see and engage in storytelling through these avenues. As my work continues to move into a realm where there is blurring of art and research, I find that not only are research and art both very challenged worlds, they are often challenged and problematic for similar reasons.
Dr. Constance Iloh is an anthropologist and qualitative methodologist. You can follow her on Twitter @constanceiloh.