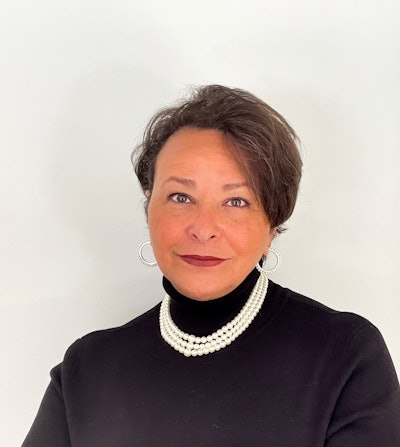 Racist acts, particularly anti-Black racism, have a long history in higher education. If colleges and universities wait to respond only to individual events or act only after harm is done to their communities, they will fail to truly create safe, equitable conditions. By focusing only on the circumstances of individual incidents, institutions don't address the systemic ways university policies impede the success and safety of Black, Indigenous, and people of color in their communities.
Just as the pandemic has highlighted the disproportionate impact of the crisis on marginalized communities – who experienced higher rates of infection, greater negative financial impact and were more likely not to have the resources to succeed during remote learning – the recent bomb threats against HBCUs and Black student spaces have made visible what continuously underlines the college experience for communities of color: having their presence questioned and threatened. Higher education institutions have a responsibility to scrutinize and address the ways their policies contribute to this pervasive culture of intimidation.
The National Association for Diversity Officers in Higher Education (NADOHE) recently created "A Framework for Advancing Anti-Racism on Campus" to support the work of diversity officers and higher education leaders in addressing common areas of concern that contribute to racial inequities on campus. We highlight 10 areas where we believe leaders can make the most impact, including institutional structure; policies and procedures; resource allocation; academic equity and student success; curriculum and pedagogy; hiring, retention, and promotion; institutional programming; education, training, and employee development; campus climate; and admissions and access.
At the height of the racial justice uprisings led by the Black Lives Matter movement in 2020, institutions across the country made promises to address racism on campus. While reactions varied widely, the common short-term programs and verbal commitments are not enough. Any college or university committed to transformative change must commit to sustained action that includes reviewing its institutional structures and policies honestly. The foundations of higher education include structures, policies, and practices that are rooted in racism, and any house built upon those foundations will have cracks.
Centering racial justice may require foregoing policies that institutions have relied on in the past. Legacy admissions and test scores that are proven not to be indicators of a student's ability to succeed in college become barriers to entry for students of color seeking entry to selective colleges. The wealth gap between white and Black families remains as wide as it was in 1968, making it more difficult for Black families to pay for test-prep or counseling. Black students are also more likely to go to schools with fewer resources. When this inequality is hidden in measurements to decide college admission, that inequality grows.
Even for those who are accepted, the campus culture can negatively impact the sense of belonging for students of color. Predominantly white institutions continue to produce outcomes where Black and other students of color have lower academic persistence, retention, and graduation rates, some of which can be attributed to negative experiences perpetuated by their peers, faculty, and staff. Black students graduate at lower rates than white students and leave college with higher amounts of debt than white students. We must understand the realities of race in order to bend higher education toward just outcomes for all students. 
Colleges and universities can dismantle structural racism and it is a failure of imagination to believe they have no power to address it. Higher education plays a direct role in the student loan debt crisis that disproportionately hinders marginalized communities, institutional policies that erect additional barriers for immigrant students, and hiring and promotion processes that disadvantage marginalized scholars. If leaders across institutions adopt a unified anti-racism framework and devote the resources necessary to enact these changes, we have a hope of meaningfully addressing racial inequities.
A purported belief that institutions can only change incrementally, temporarily hinders institutions from being committed to racial equity. The pandemic showed that institutions are capable of making quick policy changes, with many admissions offices adopting test-optional policies due to test-makers canceling scheduled testing dates. Reticence by some universities to enact policies that improve conditions for students of color on campus is less about institutional adaptability than about the fear of decentering wealthier families. 
Leaders in higher education have a responsibility to educate ourselves and our communities about these problems and take action to change them. We have the tools, we have the skills, we have no excuses. 
Paulette Granberry Russell is president of the National Association for Diversity Officers in Higher Education (NADOHE).
This opinion piece originally appeared in the March 17, 2022 edition of Diverse.