The Illinois Board of Higher Education (IBHE) recently released its fall 2018 enrollment data at Illinois public universities, stating that the total enrollment is just one percent less than last fall's numbers.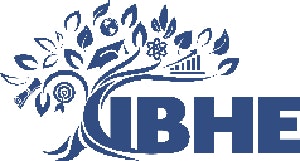 "Such a small decrease indicates that the worst of the enrollment decline may be over," said Dr. Al Bowman, IBHE's executive director. "Our state universities have worked hard to entice more students to study here in Illinois, and this report shows us that work is paying off. But the disparity between universities remains a concern."
The report includes enrollment numbers for the following Illinois public universities: Northeastern Illinois University, Southern Illinois University at Carbondale, University of Illinois at Chicago, Chicago State University, Eastern Illinois University, Western Illinois University, Illinois State University, Governors State University, Southern Illinois University Edwardsville, Northern Illinois University and University of Illinois at Urbana-Champaign.
The number of undergraduate and graduate students currently enrolled in the public institutions for the fall is 163,786 total, 2,301 less than fall 2017's total data. The slow decline in Illinois college students could possibly be a result of transportation difficulties or foreign students trying to get Visas to attend school in the state, Bowman said.