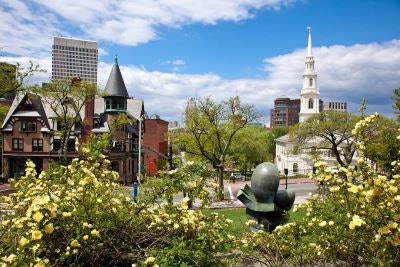 By next fall, the Rhode Island School of Design (RISD) plans to hire at least 10 new faculty members dedicated to the areas of cultural representation, race and decolonization, Artnet News reported.
The departments of fine arts and architecture and design will each hire three faculty members. There will be four openings in the liberal arts department. Over the course of five years, the salaries of those new faculty will be covered by an anonymous donation.
With a focus on equity, 75% of the budget for RISD's museum collection will go towards highlighting the work of underrepresented artists. Additionally, the school aims to grow enrollment and recruitment numbers among students of color, implement a mandatory equity-focused course and create an office of discrimination reporting, according to Artnet News.
"In order to create a more racially just RISD, we must do more than simply combat racism where we find it," said Rosanne Somerson, president of RISD, in a statement. "We must be proactively anti-racist in principle and practice and make consequential, scaled changes throughout the institution."