Even when the federal government tries to streamline financial aid, things wind up becoming more complicated. The FAFSA Simplification Act, scheduled to go into effect this year, will cut the number of questions on the notoriously difficult application for federal aid—which is also used in calculations for state and institutional awards—from 108 to 36 for most students. But the complexity of enacting the changes for an underfunded, overburdened Department of Education means that the release date for the new form has been pushed to December 1 from the beginning of October.
The consequences for students and their families could be serious. Applicants who would normally have three or four months to file their paperwork will now have six weeks. Two of these weeks are likely to fall during winter breaks, during which students who don't have support at home will lose access to guidance counselors and others who could help them. High school seniors could lose out on thousands of dollars as a result.
Two states, Minnesota and Texas, have moved their financial aid deadlines backwards to give students more time. However, the vast majority have not. But now, one school is taking matters into its own hands. Assumption University, a small Catholic college in Worcester, Massachusetts, has announced plans to tell prospective students how much institutional aid they qualify for within two weeks of the submission of their applications.
"For families in the search process who are aware that the FAFSA is delayed, there is a fair amount of uncertainty and anxiety, so we're confident that this is going to help those folks," said Dr. Gregory S. Weiner, president of Assumption.
In order to determine the awards, which will be both merit and need-based, Assumption has designed its own questionnaire that is even simpler than the new FAFSA. After families fill out the 24-question form (eight questions for students, 16 for parents), Assumption will use the government's Student Aid Index formula to calculate the amount for which applicants will be responsible. Based on this, Assumption will then send out an offer of aid, as early as October, guaranteed so long as the information on the form is accurate. Assumption estimates that the average award will total $35,000.
"It's not as complex and difficult as we thought it might be," said William Boffi, vice president for Enrollment Management at Assumption. "It makes me wonder why we hadn't considered doing this sooner."
Boffi and Weiner said that they were not aware of any other schools that had decided to address the FAFSA delay by giving applicants award packages upfront. Boffi was unsure as to why other schools hadn't tried it. He speculated that it might have seemed to be an overwhelming challenge, based on the complexity of the previous FAFSA, with its hundred-plus questions. However, he said that Assumption has found it to be unnecessary.
"We came to the conclusion pretty quickly that we could get to an [award] range we were comfortable with without a ton of information," he said.
However, this process of estimation creates a risk, according to Dr. Eddy Conroy, a senior advisor with the education policy program at New America, an equity-focused non-profit. He called Assumption's initiative "laudable," but said that "if you get something wrong, there are big financial implications for the institution. If you're off by a couple of percent on how much aid you're awarding every student, that's big dollars."
Boffi acknowledges the danger, but said that it is small.
"[Our estimate] is not going to be quite as precise. That lack of precision will cost us something on each student—[but] we think it's on the magnitude of hundreds of dollars per student, not thousands," he said. "It's a risk we're willing to take."
Conroy also argued that the initiative will be hard to replicate for schools that are larger than Assumption, which has under 2,000 undergraduates.
"Even if the calculation piece is the same, the complexity of managing [the program] ramps up significantly," said Conroy. "The infrastructure needed to be able to do all of that is so much larger in terms of server power, [in terms of] the website not crashing when everyone is logging in to try to view their new aid offers."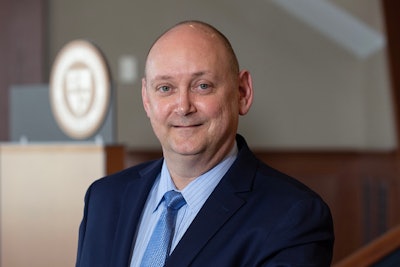 Weiner said Assumption's decision was motivated by concerns about access, and the school's desire to make its "whole-human-being" brand of education available to everyone who wants it. Boffi said that the initiative was in line with Assumption's strategic plan, which emphasizes prioritizing the best interests of students. Conroy suggested a less lofty motivation.
"I think the intent is probably laudable, [but] it's also probably as much about the institution trying to make sure that it can figure out what its class looks like," he said.
Regardless of the reasons behind it, Boffi argued that Assumption's simplification of the aid process was long overdue.
"I think this is the way we should all be thinking, and the way we will be thinking, going forward," he said. "We wanted to lead on this issue."