When the FAFSA Simplification Act begins to take effect this July, it's expected to significantly affect the process of applying for financial aid, making the paperwork less complex and altering the formula for eligibility. However, there has been scant information on the specific impacts at a national level. Now, the State Higher Education Executive Officers Association (SHEEO) has begun to fill that void with the release of new data estimating changes in how student and family assets will be calculated and how much students will get.
SHEEO based its analysis on national and state data from the 2017-18 National Postsecondary Student Aid Study, Administrative Collection. What they found was good news for potential aid recipients: estimates of the financial resources of students and families will go down for many. This is a result of changes in the formula for calculating what used to be called Estimated Family Contribution (EFC) but will be called Student Aid Index (SAI) when it is phased in during the 2024-25 academic year. Over 45% of students from the data sample would experience a decrease from EFC to SAI of $1,000-$2,500.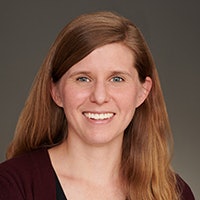 "We see these changes being relatively positive for students," said Dr. Rachel Burns, senior policy analyst at SHEEO. "The formula is becoming more generous."
Lower SAI numbers will lead to a greater number of students being eligible for Pell Grants. SHEEO calculated that almost 43% of the students in their data who were originally ineligible for Pell Grants would now qualify, an increase of over two million students. That's almost double the percentage increase in Pell recipients that had been estimated by the Office of Federal Student Aid. Nearly 85% of Pell-eligible students would see their award amounts increase by up to $8,800, with the largest segment seeing a $5,000 boost.
These increases in eligibility could lead to even more aid, according to MorraLee Keller, senior director of strategic programming at the National College Attainment Network.
"A lot of colleges, in their packaging strategies, direct the most aid to students who are Pell-eligible," she said. "So if you were not previously Pell-eligible and now you are, that may bring additional forms of aid to help you meet the costs of higher education."
Keller also thought that the improved Pell access could also increase enrollment at community colleges, which has been damaged by the pandemic.
"If you're eligible for a full Pell Grant, that will cover, in the majority of the states in the country, your tuition at a local community college," she said. "You may be able to go to community college, pay your tuition, have your books, etc. all covered by your Pell Grant."
SHEEO's analysis also revealed that the EFC measure was lumping together a large number of students in the lower part of the income spectrum. The lowest possible value for an EFC is $0, but SAI will include negative values, down to -$1,500. SHEEO found over 3.7 million students who had $0 EFCs who would have had negative SAIs under the incoming system.
"I was surprised by the number of students who had a $0 EFC that now have a negative SAI," said Burns. "I think that really points to the fact that EFC was lumping a lot of needy students into one category and there wasn't enough distinction between students who really needed more financial aid than that."
This change could be helpful for lower-income students, qualifying them for more state aid under current funding formulae. States may respond by modifying their aid programs if they don't want to pay more or cannot afford to.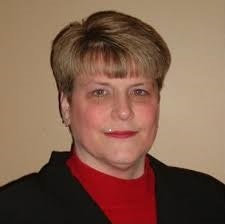 Not all students will benefit from the new formula. Students in certain categories, particularly those in families with two or more members in college, students whose parents have a lot of assets, and students whose families have farms or small businesses may find their aid eligibility decreasing. SHEEO's analysis found that, for 8.4% of students, SAI would be higher than their EFC. At least 7.8% of students would have a decreased Pell Grant, and 8,060 would lose Pell eligibility entirely.
Some students might also have a higher SAI than EFC, which could hurt their state grant eligibility. States may try to include these students nevertheless, but it may be challenging, according to Burns.
"I think the goal would be to try to grandfather in students who are currently getting the aid so that no one is losing it," said Burns. "I think it's likely that states are going to have to have very difficult conversations about what to do."
SHEEO has developed a tool that states and researchers can use to explore their analysis. Users can see the data broken out by state, dependency, sector, gender, race, and number of family members in college. They can also download more specific data.
But while students and their families might find themselves eligible for more aid, Burns emphasized that the process is still onerous.
"There's still just as many data elements. There are a lot of hurdles for students to go through. While a lot of it can come directly from the IRS, it is still is a laborious process," she said. "It's a simplified formula, but not necessarily a simplified form."
Jon Edelman can be reached at JEdelman@DiverseEducation.com.