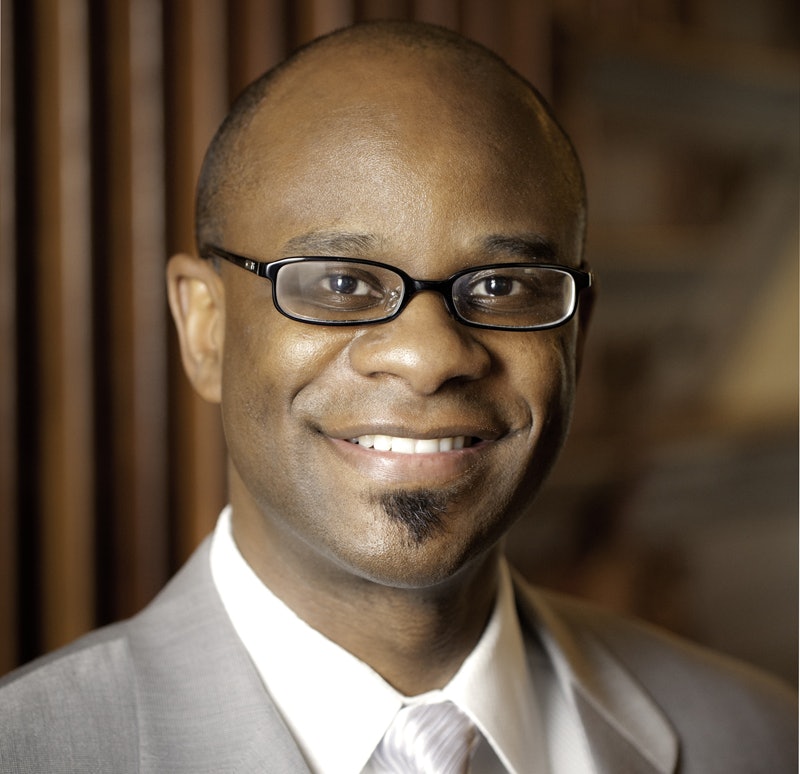 Savannah State has been all over the news lately. Over the last few weeks, it has been featured in The New York Times, The Washington Post and other national publications. Unfortunately, the attention has not been focused on any innovative programs or significant student accomplishments; it has all been trained on the utter beat-downs the school's football team endured at the hands of Oklahoma State and Florida State.
In a span of two weeks, the Tiger football team managed to be outscored 139-0—and it could have been worse. Oklahoma State rung up 84 points. Florida State seemed well on its way to covering the unprecedented 70.5 point spread before the sky opened up, raining down lightning and prompting the game to be called with barely more than half of it played. With 55 points already on the scoreboard, only a divine invoking of the mercy rule could end the carnage. So why would Savannah State subject its players to such humiliation? You guessed it — money.
Savannah State's decision to play these games is an example, albeit extreme, of a revenue-generating tactic that is common among HBCUs. The tactic is simplistic: get paid to submit your student-athletes to beat-downs by overmatched opponents. The tactic, long a staple in basketball, now seems to be becoming commonplace in football. The same day Savannah State got manhandled by Florida State, Grambling got walloped by Texas Christian 56-0, and FAMU got pasted by Oklahoma 69-13 — at least the Rattlers scored. Apparently, the allure of six-figure checks made reprising the role of the Washington Generals irresistible for these schools. Savannah State alone received a total of $860K for showing up to their beat-downs. But were those paydays worth the larger message that the defeats sent?
Beat-down games have a deleterious effect that goes far beyond final scores and win/loss records. These games lend credence to the false narrative of HBCU inferiority. Both Oklahoma State and Florida State are football powerhouses. Both schools are perennially ranked among the best in the nation at the highest level of Division I college football. Both schools have built their programs by leveraging economic and political capital that are the result of the historical advantages that many predominantly White institutions have enjoyed.
Savannah State, never a football powerhouse, even in the heyday of black college football, had no business playing either game. The utter lack of competitiveness was sure to bring unneeded and unhelpful attention. And the symbolism associated with the small historically Black university being so profoundly outmatched by the larger predominantly White institutions only adds fuel to viewpoints and assumptions that HBCUs have an obligation to help debunk.
College sports have long played an integral role in forming perceptions about the quality of individual schools. Strong athletic programs often provide a halo, of sorts, over entire institutions. Success on the gridiron or the basketball court is assumptively associated with strong academic programs. The converse is true as well. A weak football team, particularly one that gets blown out in headline-grabbing fashion, can have a reverse halo effect — casting an entire institution in a bad light. And this is why beat-down games are especially harmful for HBCUs.
In a climate where the value of higher education and the relevance of HBCUs are questioned, HBCUs cannot afford to aid the formation of negative perceptions. They cannot afford to send the message that it is acceptable to demean, even prostitute, oneself for financial gain. I understand the financial exigency that influences decisions to play beat-down games, but such necessity may be a sign that institutional priorities need to be reevaluated. Savannah State spent much of its history playing sports at the Division II level. Maybe it is time to go back — and reclaim its dignity.
Those of us who have a stake in the success of HBCUs must always work to put forth our best selves — and we must do so recognizing that we all rise and fall together. Beat-down games are a shortsighted, lazy means of generating revenue and should be offensive to anyone who cares about HBCUs. The glorious history and compelling present of these institutions should not be diminished by decisions that heap negative and derisive attention upon them. Put simply, HBCUs, given their unique obligation to represent the best values of Black America, must not allow the insidious allure of a demeaning payday to prompt them to send the wrong message.
The author is a professor at Saint Louis University School of Law. You can follow him on Twitter at @TheEdLawProf.