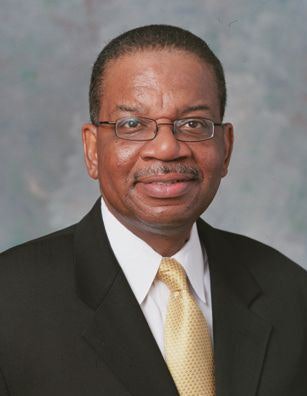 The North Coast Athletic Conference Presidents' Council will receive the inaugural Award for Diversity and Inclusion from the NCAA and the Minority Opportunities Athletic Association.
"The North Coast Athletic Conference's Presidents' Council has done a phenomenal job introducing strategic and thoughtful practices and programs that not only encourage diversity and inclusion, but also ensure that a variety of voices and perspectives will be heard within its member schools and conference," said Bernard Franklin, NCAA executive vice president and chief inclusion officer.
The award will be presented at the NCAA Convention Association Luncheon on Jan. 17 in Grapevine, Texas.
In 2008, the NCAC launched the Branch Rickey Initiative, promoting the hiring and retention of coaches who actively support racial diversity in staffing. Rickey, a Major League Baseball executive, was an innovator known for breaking the sport's color barrier by signing African-American player Jackie Robinson and later drafting Hispanic player Roberto Clemente. The conference's mentoring program, which matches veteran administrators and coaches with female and minority students, also is named for Rickey.
NCAC members also established extensive recruitment practices to expand the pool of potential job candidates for open positions from underrepresented populations. The conference also created internship opportunities for diverse populations.
The NCAC underscored its commitment to inclusivity through a symposium with athletics administrators addressing hiring practices and a subcommittee focused on developing programs to attract diverse populations to intercollegiate athletics.
The NCAC is a Division III conference.  Its members are Allegheny College, Denison University, DePauw University, Hiram College, Kenyon College, Oberlin College, Ohio Wesleyan University, Wabash College, Wittenberg University and The College of Wooster.
"Our Association is excited to honor the NCAC with the inaugural Award for Diversity and Inclusion," stated MOAA President Sean T. Frazier, deputy athletics director at the University of Wisconsin. "It is important that colleges/universities and conference offices embrace diversity and inclusion through a variety of experiences for both the student-athletes and administration. The NCAC is an extraordinary example of what our members should strive to replicate." 
The NCAA and MOAA created the Award for Diversity and Inclusion to recognize and celebrate the initiatives, policies and practices of member colleges and universities, athletics departments and/or athletics conferences that embrace diversity and inclusion. After the NCAA and MOAA solicited nominations, a selection committee of individuals from MOAA, NCAA Committee on Women's Athletics and NCAA Minority Opportunities and Interests Committee chose the winner.
MOAA, administered by the National Association of Collegiate Directors of Athletics (NACDA), promotes equitable employment opportunities for minorities in the athletics industry and promotes a sports environment that supports the values necessary to accept aspiring professionals from all walks of life.