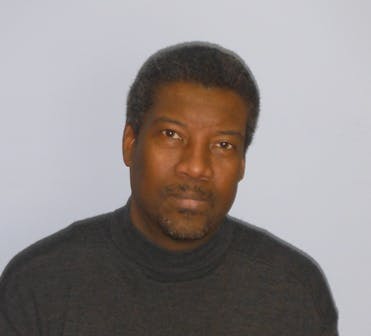 In 1989, trailblazing tennis player and activist Arthur Ashe said that he knew there were Black athletes "perfectly capable of simultaneously excelling on the athletic and academic fields."
He knew, well, because he had done so himself.
Perhaps the two most prominent current athletes who embody that vision will face each other Sunday in the NFL playoffs: dynamic quarterbacks Russell Wilson of the Seattle Seahawks and Robert Griffin III of the Washington Redskins. Aside from sharing the common bond of being rookies, they also finished 1 and 2, respectively, as male selections for the 2011 Arthur Ashe, Jr. Sports Scholar Award as selected by Diverse: Issues In Higher Education magazine.
In almost every sense, Wilson and Griffin's careers would be more appropriately ranked 1 and 1A. You couldn't possibly go wrong, it seems, no matter which you choose.
Consider their resumes while under consideration for the Ashe Award, which was started in 1992:
Griffin won the 2010 Walter Camp Award as the nation's best collegiate football player and owned or shared 30 Baylor University records. He also was a Big 12 Conference 400-meter hurdles champion, and graduated in three years with a degree in political science.
Wilson set an NCAA record at North Carolina State with 379 consecutive passes without an interception. He finished ranked No. 13 all-time in the Atlantic Coast Conference for passing yards (9,377) and No. 3 in touchdown passes (76). Wilson graduated in three years from N.C. State with a degree in communication.
Griffin, of course, would go on to win the Heisman Trophy, the most coveted individual award in college football, and would be selected No. 2 overall in the 2012 NFL draft behind Stanford's Andrew Luck — another scholar-athlete success story.
Wilson, who also played minor league baseball, decided to use his final year of NCAA football eligibility at the University of Wisconsin, where he led the Badgers to a Big Ten title. He was selected in the third round (No. 75 overall) of the 2012 NFL draft.
Now the two are leading their teams into a playoff game that will send one further along the path to the Super Bowl. Too bad the voting deadline will have passed for NFL Rookie of the Year, or it could also have served as a head-to-head component of an already lively debate.
In a nutshell, Griffin leads the majority of the quarterback-related statistics among rookies and has guided his team's turnaround from 5-11 last season to 10-6. Wilson, who was not expected to be the starter, tied the rookie record for touchdown passes with 26. Griffin has a rookie record 102.4 passer rating; Wilson 100.0.
More importantly, the two have shredded the final vestiges of a stereotypical train of thought that has shadowed the NFL for decades — that Blacks lacked the intangibles (translated, were not smart enough) to play quarterback. Griffin and Wilson complete the evolution that began with Marlon Briscoe in 1968.
During the national telecast of Washington's 28-12 victory against Dallas in the season finale that would determine which team would advance to the playoffs, NBC football analyst Cris Collinsworth paid Griffin a compliment that cannot be undervalued.
"RGIII didn't have a playbook in college," Collinsworth said of the Redskins' team captain, a rookie rarity. "He didn't know a route tree. (Head coach) Mike (Shanahan) and (offensive coordinator) Kyle (Shanahan) didn't care. They said we're going to teach him and let him audible from Day One."
What Collinsworth said, albeit in football jargon, was that Griffin had not played in a pro style offense in college, but that the Redskins' coaches had enough confidence in his ability to catch on and entrusted him with the option of changing plays at the line of scrimmage.
The foundations were set early for Griffin and Wilson to become leaders, making the most of their shared traits of intelligence, work ethic and athleticism.
Griffin's parents are retired Army sergeants, and he fully credits them for his drive and discipline.
Wilson's paternal grandfather is Dr. Harrison B. Wilson, who transformed Norfolk State University from a safety net into a destination as its most influential president, and his grandmother is educator Dr. Lucy Wilson. Russell Wilson's late father was a lawyer and his mother a legal nurse consultant.
It should not have been a surprise that Wilson, who was drafted out of high school by the Baltimore Orioles in the 2007 Major League Baseball draft and in 2010 by the Colorado Rockies, turned down the offers, telling ESPN.com: "I was leaning toward (entering the draft), but a college education is something you'll always have."
I'm totally baffled by those who would — even for the sake of argument — question either Griffin or Wilson's bona fides as athletes or men of character. These two are legit and they lead by example.
Ashe, the noted education advocate who died in 1993, undoubtedly would have been proud of these athlete-scholars, as should we all.
G.E. Branch III is the Online Editor of Diverse: Issues In Higher Education and previously covered professional sports on a national level for more than 20 years. He is a graduate of Norfolk State University.