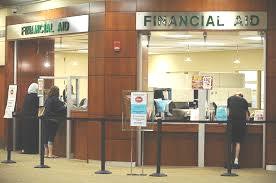 In what it calls "an elaborate shell game," universities and colleges are shifting their financial aid from low-income students to high-income ones to bolster their prestige and raise them up the rankings, a new report says.
Meanwhile, according to the report by the nonprofit, nonpartisan New America Foundation, universities are leaving their poorest families to vie for a piece of billions of dollars in taxpayer-funded Pell Grants.
Because of this, the federal government continues to spend more and more on Pell Grants, which now total more than $32 billion, yet the lowest-income students end up borrowing more money than ever to pay for their higher educations.
To substantiate its argument that universities and colleges are substituting Pell Grants for their own financial aid, the report relies on previously published research.
But it also cites new data showing that the proportion of private, nonprofit universities and colleges that now charge the poorest families $15,000 or more in tuition and fees — even after financial aid and discounts are accounted for — is rising sharply. That means the neediest students are paying an amount that equals at least half of their families' annual incomes.
The universities, the report says, "with their relentless pursuit of prestige and revenue," are using their financial aid not to help low-income students, but to attract affluent students with good grades who can improve their positions in the U.S. News and other rankings, and whose families can afford to pay the rest of the tuition.
Ninety-five private colleges with endowments of more than $250 million charge low-income students an average net price of more than $10,000 apiece, the report says, while 60 charge more than $15,000. Another 33 charge more than $20,000 and 11 charge more than $25,000 each to students whose families earn $30,000 or less.
The trend is not confined to private institutions. Forty percent of public universities and colleges also now charge $10,000 or more a year to students from families in the $30,000-or-less income bracket.
"This is one reason why even after historic increases in Pell Grant funding, low-income students continue to take on heavier debt loads than ever before," the report says.
Not all colleges and universities are following this trend, the report says. It says low-income students make up a comparatively high 15 percent or more of the enrollment at 24 private, nonprofit institutions — some very wealthy, others small and others religiously affiliated with missions of serving low-income students — that still manage to charge them $10,000 a year or less.