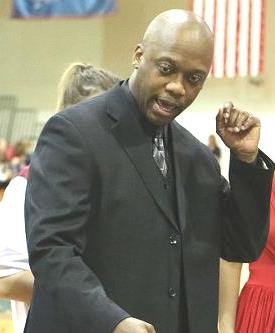 Marc Mitchell, head coach of the reigning Division III women's basketball national champions, says his vision has been to take whatever program he coaches to the next level.
When Mitchell came to Farleigh Dickinson University-Florham Campus in 2009, the Devils had only had mediocre results.
Today, it is the first women's basketball program in New Jersey to win an NCAA title and fell just short last week in the national tournament of making it back-to-back championships.
"This program needed to show the nation how great it can be. I went out and got it done and I'm still working hard," says Mitchell. "If you have a dream and a vision, keep working at it."
Mitchell is a prime example of not dismissing a passion and never saying it's too late to pursue something.
Raised in New Jersey, he took time off from formal education after high school. Eventually, Mitchell attended community college, earning an associate degree from Essex County College in Newark, and then pursued a bachelor's degree part time over several years until he graduated from Kean University. He also holds a master's degree in education from American Intercontinental University.
While working as a middle school special education teacher in Elizabeth, New Jersey, Mitchell had a chance to put his love of basketball to good use when he was tapped to coach a middle school girls' team. Mitchell went on to coach for three seasons at Elizabeth High School.
He had left teaching and was working in sales when a friend recommended that he revisit coaching. The suggestion spurred Mitchell into action, and he landed an assistant coaching job at New Jersey City University.
The following year, Mitchell became an assistant coach at Caldwell College, where then-head coach Linda Cimino schooled him on becoming a head coach.
"I knew basketball. I knew how to coach. She taught me how to be a professional and be a head college coach. Every good thing I have really stems from her work ethic and her professionalism," Mitchell says.
When he secured the opportunity to interview for the head coach job at FDU-Florham, before going on the interview he called the admissions office and asked for a tour of the campus.
"In the interview process, our athletic director and associate director asked several questions and I made mention that I did a campus tour," says Mitchell. "They asked what made me do that. I said, 'If I'm going to be coaching here, I need to know all the ins and outs of the campus.'
"The associate athletic director said, 'I've been working here for 30 years and you're the only one to ever take the initiative to go to admissions and do an admissions tour.' I think that separated me."
After he got the job, Mitchell promised to bring FDU-Florham a national championship. His new bosses told him to focus on winning a few games, but he was not content with that.
His goal was to convince local talent to stay in New Jersey for college, but given that FDU-Florham is a D-III institution and does not offer athletic scholarships, it initially proved challenging. In time, gifted young players saw Mitchell's vision and seized an opportunity to be a part of history.
"Our culture is unselfish and caring about the next person more than you care about yourself," says Mitchell, who is the only African-American coach at FDU-Florham.
"This is something that I've been hoping for for years. I've been waiting for this moment. I keep doing what I've always done: work hard, study as much as I can, and try to motivate and inspire our players and our entire FDU community."
Mitchell says he feels his master's degree in education helps him greatly in leadership and motivation as well as working with a diverse range of people.
As committed as Mitchell is to the Devils, he does have a long-range goal to become a Division I women's basketball head coach.
Mitchell says he appreciates how University of Connecticut coach Geno Auriemma carries himself and the way he approaches and respects the game.
To help be prepared, Mitchell attends the Women's Basketball Coaches Association annual conference and is looking into participating in the NCAA-AAE Achieving Coaching Excellence (ACE) Forum.
"I'm fortunate and happy to be here," says Mitchell. "I'm happy that I got a head coaching opportunity. I made sure that when I got this opportunity, I made the most of it.
"My dream and vision is to become a Division I head coach and coach in the national championship game," he continues. "I'm going to keep working toward that."