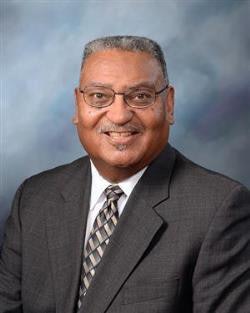 Two Baltimore schools recently received good and bad news respectively with regard to their accreditation status. Without accreditation, schools are not eligible to receive federal financial aid dollars and their classes will not transfer to other institutions. When a school loses accreditation, it generally marks the end of the institution.
Baltimore City Community College (BCCC), which was placed on warning by the Middle States Commission on Higher Education (MSCHE) in 2014, was able to show that it was once again in compliance with all 14 of the commission's standards. MSCHE removed the college's warning and reaffirmed its accreditation on June 25.
"The affirmation of accreditation means that the future is bright for BCCC," said President Gordon F. May in an email.
May said that the warning status made recruiting students to the college more difficult. "However, we continued to enroll students in line with other Maryland community colleges," he said of the period in which it was on warning status. The school has run into accreditation issues in the past ― in 2011 the school was put on probation for issues with student-learning evaluations and received a warning in 2004.
BCCC has on average about 18,000 students enrolled students a year. It is too early to say how the renewed accreditation will impact enrollments for this fall. Mays said that recruiting students was one of the school's priorities going forward. He also noted that the school created new degrees in certificates in areas such as cybersecurity, paramedicine and actuary science.
Another Baltimore institution, Sojourner-Douglass College, lost its accreditation on June 30. Without accreditation, the college cannot accept Pell Grants funds or other federal financial aid. The majority of students were Pell Grant recipients, meaning that without the prospect of that revenue stream, the college's doors are now closed.
The fate of Sojourner-Douglass' students and building remains unclear. Sojourner-Douglass filed a lawsuit against MSCHE on June 29. According to the Baltimore Sun, the lawsuit said that "negotiations fell through" between Sojourner-Douglass and two other institutions of higher education.
In April, the Baltimore Sun reported that Stratford University and Sojourner-Douglass signed a memorandum of understanding. According to the MOU, Stratford would take over at least one campus and establish a Sojourner-Douglass Center. A Coppin State University representative confirmed on Thursday that former Sojourner-Douglass students will enter the school in the fall. Morgan State University public relations representatives could not be reached for comment.
The Sun also reported in May that Sojourner-Douglass students would transfer to Morgan State and Coppin State.
A MSCHE representative said in an email that the commission could not comment on the situation due to pending legal action.
Staff writer Catherine Morris can be reached at cmorris@diverseeducation.com.