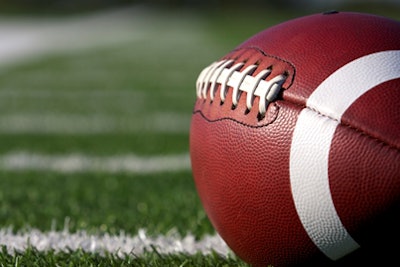 University of Nebraska athletics paid $1 million for Brigham Young University's football team to travel to Lincoln for the opening game of the season, and Brigham Young's Cougars beat the Cornhuskers on a 43-yard Hail Mary pass with :01 left on the clock.
The game represented one of the larger payouts of a weekend that also saw Grambling State University trounced by Cal (73-14), the University of Louisiana at Monroe defeated mightily by Georgia (51-14), Alcorn State obliterated by Georgia Tech (69-6), Akron run over by Oklahoma (41-3) and a number of other small programs picked apart by larger programs looking to fill open spots on the schedule with what they presumed would be a guaranteed win.
Many have criticized the decision of the smaller schools to accept the games on the schedule at an exchange, they say, for their dignity.
Most notably this weekend, legendary HBCU football coach William "Billy" Joe took to his Facebook page to plead for the cessation of FBS vs. FCS football contests—particularly for HBCUs.
Joe argued that the disparities in size and access to training facilities make an innately dangerous game even more risky, cautioning that continuing to pit unequally matched players against each other will eventually "cause a cataclysmic and calamitous injury."
"Most major college football players are bigger, stronger, faster and more talented than [players from smaller schools]. They also have the latest state-of-the-art athletic infrastructure, resources, equipment, and other high-tech weightlifting facilities to get even stronger, faster and bigger than their [small-school] counterpart," Joe said. "Of course, there are a nominal number of football players on lower levels who are just as proficient and talented as major college football players, but when you juxtapose the major college athlete with the small college athlete, the chasm is humongous."
"There is a distinct reason why peewee football players don't compete against middle school football players; there's a reason why middle school football players don't compete against high school football players; there is a reason why high school football players do not compete against college football players; and there's a reason why major college football players don't compete against professional football players," he continued. The differentiation and imbalance of physicality is too immense."
"Sure there [is] a payday," he added, "but why submit and commit our football players to the slaughter for financial gain."
Alabama A&M University President Andrew Hugine said that, for many of the smaller schools—including HBCUs—that decided to make the jump to Division 1 athletics, the choice "had to do with the idea of revenue enhancement."
For most schools, the leap from Division II was with the hope that "we would get a larger share of the revenue that comes from the revenue sharing at that level of competition," which they thought would come as a result of the larger pool of television, advertising and other revenue pools associated with the higher level of competition.
Joe, who got his start at Cheyney University before heading to Central State University—where he led the team to two NAIA titles—and then coached at FAMU from 1994 to 2004 before finally heading the Miles College team from 2007 to 2013, said he is particularly hurt by the mismatches at the expense of HBCUs and believes the jump to Division I is often not well thought out.
"In my opinion, [Florida A&M University] made an excruciatingly repugnant mistake when it decided to move up to Division 1A with insufficient funds in their coffers, limited physical resources and a poor overall athletic infrastructure," he said. "This foolhardy and impetuous move to D-1A was precipitated by a misguided administration's desire to be the first Black college to do it; and they thought the MEAC was below them because of their recent dominance and not worthy of their membership."
Joe did say that a new administration at FAMU has made a difference in the governance of FAMU athletics; FAMU is currently a MEAC club.
Hugine conceded that many of the schools are finding that their initial projections of increased revenue have not been met.
"Now that we've been in for awhile," Hugine said, "we're not getting the television revenue to support what we thought was going to happen."
"Let me hasten to say that that's not only true with the HBCUs, but it's also true with the other [programs], other than 'the big boys,'" he added, saying that all but the largest schools in the largest conferences are facing similar struggles.
"The larger institutions are now kind of creating their own subgroup within the NCAA to do what they want to do, which means that there's going to be even more of a latch onto the revenue dollars and less of the revenue sharing with the other institutions," Hugine said.
For many of the institutions, that gap between the expected revenue from any revenue sharing program and the actual athletics operating budget is filled in with subsidies from direct and indirect student fees and state monies.
At Alabama A&M, for example, 76.74 percent of the overall operating budget is made up of such subsidies. At Texas Southern, another SWAC school, that number jumps to 85.26 percent. And while these numbers are indeed high, to Hugine's point that it is not only HBCUs that are affected, the Big South's Coastal Carolina subsidies amount to 81.96 percent of the total budget, while the Atlantic-10 Conference's George Mason University athletic subsidies are 81.88 percent of the total budget. The University of California-Riverside subsidizes 89.05 percent, and New Jersey Tech subsidizes 90.58 percent, a high for Division 1 play.
Savannah State, and Florida A&M—both often criticized for their participation in guaranteed games—subsidize 67 percent and 71.98 percent, respectively. For Savannah State, whose annual athletics budget is roughly $6.3 million, a $300,000 payout to play Colorado State opening weekend means close to a 5 percent dent in the overall budget (and roughly 12.5 percent of the amount left after subsidies).
But Joe said "It is not the major colleges' fiduciary responsibility to balance small colleges' athletic budgets.
"If a [smaller Division I school] college cannot financially accommodate its football program, it needs to drop down to Division II; if it cannot handle its Division II football program, it needs to drop down to the Division III (no scholarship) level; if it cannot handle a Division III football budget, it needs to, emphatically, drop Football altogether."
But Hugine said completely doing away with the programs is not an option.
"We all know the importance of athletics to our institutions, what it does for the recruitment aspect of it. Believe it or not, even though the majority of the students on campus do not play in the athletic programs … they are attracted to the university because of athletic programs," Hugine said.
"So there are advantages to having the programs, but what we have to be sure of is that we can [sustain] the cost of these programs within our ability to support them, that we don't allow ourselves to go overboard and funding them beyond the university's capacity to do so" without compromising the academic programs and other sports programs on campus, said Hugine.
"As long as we don't allow the tail to wag the dog, I think that we're OK, as it relates to athletics," he added.
But Joe said that, while the institutions benefit, it is at the expense of the players.
"The football players will never profit from the guaranteed money, and, in all probability, neither will those respective football programs," he continued.
"Oftentimes, after Division 1AA teams receive their 'blood money,' the players are so psychologically demoralized and injured, they are unable to compete admirably against teams on their same level," said Joe. "Sometimes their entire season goes spiraling down the black hole of outer-space and the abyss of cyberspace, and they can't beat their way out of a wet paper bag with holes in it. The residual effect of a traumatic defeat by a major college football team can destroy an entire season for a lower-level division college football team."