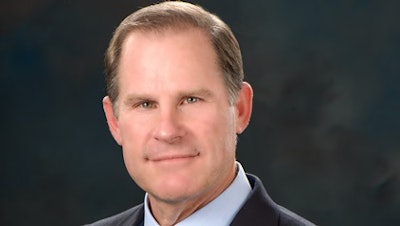 System President Tim Wolfe resigned Monday afternoon, amid protests and calls for his resignation from the student body, faculty, state legislators and even the football team.
A few hours after Wolfe announced his resignation, effective immediately, Chancellor R. Bowen Loftin also announced he would be leaving his post, effective Jan. 1, amid pressure over his mishandling of the racial tensions on campus.
Similar situations at institutions such as Yale University and Ithaca College take place as students continue to protest administrative indifference to racial intolerance on campus. Now, eyes across the country are turning to Mizzou to watch as the story continues to unfold.
Faculty recently staged a walkout in support of a graduate student, Jonathan Butler, who went on a hunger strike to draw attention to the issues on campus.
"We, the concerned faculty of the University of Missouri, stand in solidarity with the Mizzou student activists who are advocating for racial justice on our campus," a statement released late Sunday night said.
"I think the faculty have been paying a great deal of attention to what the student activists have had to say," said Ben Trachtenberg, an associate professor in the Missouri University College of Law and the chair of the university's Faculty Council on University Policy.
But it was perhaps the decision by the Black players on the Mizzou Tigers' football team's announcement that they would not "participate in any football related activities until President Tim Wolfe resigns or is removed due to his negligence towards marginalized students' experiences" that garnered the most national attention.
"If you pay any attention to the environment on campus, the actions of the football team" made a huge difference in the swiftness of the decision, said Trachtenberg.
"Student-athletes across America are more powerful than many people, and perhaps they themselves realize," he said, adding that it is "important to realize that student-athletes don't get paid anyway," so with most employees who might face the risk of not being paid if they don't show up to work, for student-athletes, there is no such risk.
What about the possible revocation of scholarships?
"I can't see a big-time football program dismissing the entirety of its Black players and remaining a big-time football program," he said.
The latest protests represent a storied history of student activism on campus.
"There is a strong protest culture at Mizzou and each generation organizes more effectively and strategically that the previous one. Mizzou students are creative protesters and they have used campus spaces like Speakers Circle to amplify their voices, and due to the size of the campus, there are large-scale, wide platform spaces and events to show the world what is happening or has happened on campus," said Dr. Marcia Chatelain, an associate professor of history at Georgetown University who was involved in protests as a student at Mizzou in the late '90s.
"I'm incredibly proud to have graduated from the university, because in many ways, it is where I grew up politically, and it was through student activism that I found teaching and decided to become a professor."
Chatelain said the history of protest on campus is extensive. "Throughout the 20th century, Mizzou students have engaged in struggles surrounding campus, local and global politics. From getting the university to divest its financial interests from South Africa to the fight to include sexual orientation in the university nondiscrimination policy or reactions to racially motivated incidents, student leaders have been an incredible engine for change," she said.
Chatelain added that, "for African-American students, the big issues have been low enrollment numbers, faculty diversity and the climate of racial terror for people of color on campus."
Trachtenberg said the climate on campus was immediately more relaxed following news of Wolfe's resignation.
"I think people are relieved because the tension on campus is way down," he said via telephone. "The longer the situation [remained] unresolved, the more the tensions [built]. I don't mean to suggest that everything is resolved [following his resignation], but perhaps this will give us some space to move forward trying some solutions" that will lead to reconciliation for the campus community.
"While not everyone agrees on the method to solve the real problems that have been [presented]," Trachtenberg said people do agree that "there are real problems and they will need to be addressed."