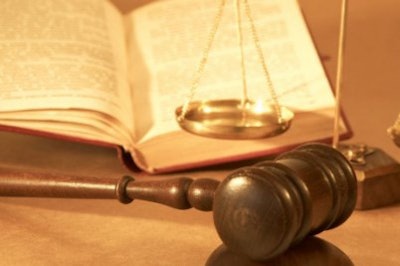 Fired North Carolina Central University head football coach Henry Frazier III has lost another round in his wrongful termination suit.
The North Carolina Court of Appeals refused to reinstate Frazier's case, saying he failed to exhaust his administrative remedies after the university permanently benched him in 2013.
Frazier's five-year coaching contract began in January 2011 and was to run through the end of 2015. A provision empowered NCCU to terminate him for "just cause," including misconduct or criminal behavior that would "tend to bring public disrespect, contempt or ridicule upon" the university.
In May 2012, police charged him with misdemeanor assault of his wife, and a protective order was issued against him.
NCCU then placed Frazier on administrative leave but reinstated him after the criminal case was settled. However, the chancellor issued a formal reprimand and warned him that any further incident could lead to more severe discipline, including termination.
In August 2013, Frazier was arrested for violating the protective order and initially suspended with full pay. A few days later the athletic director sent him a termination letter.
The chancellor upheld the firing, citing Frazier's "blatant disregard" for university directives that is inconsistent with his position as coach, "a position charged with modeling behavior for students."
Frazier was later acquitted in the criminal case and sued for compensatory and punitive damages.
A Durham County judge dismissed the case.
In a unanimous decision by Judge Linda Stephens, the Court of Appeals said Frazier should have sought a court review of the termination within 30 days after exhausting NCCU internal appeals. Instead he waited six months to sue for breach of contract, bad faith and wrongful discharge.
As part of the state university system, NCCU actions are subject to judicial review, and thus Frazier was obligated to follow the administrative procedures to challenge his firing, the court said.
Nor did he adequately allege that the administrative remedies would be inadequate, it said.
Suit may proceed
A federal judge in Virginia has refused to throw out a Title IX suit by a female former student who claims James Madison University mishandled her complaint after an off-campus sexual assault by three male students.
U.S. District Judge Elizabeth Dillon ruled that the suit raised a "plausible claim" about the alleged inadequacy of the university's response to the incident.
According to the decision, the assault occurred during a March 2013 spring break trip to Florida when the three men took turns groping and fondling the woman after a beach party, primarily for fraternity and sorority members. At least one of the men used a cell phone to video-record the assault, and the video circulated widely among JMU students.
The woman complained to her sorority adviser, who was a university employee, and to the president of the attackers' fraternity, who expelled them. She and the adviser also met with the university's associate director of judicial affairs, who allegedly tried to discourage her from filing a formal complaint.
In the months that followed, the woman's father contacted JMU officials to check on their handling of the case. However, the university revoked the woman's financial aid because she had failed all her courses.
Ultimately, each of the men had a separate disciplinary hearing, at which the woman testified. All were found responsible for sexual harassment and assault, and the director of student accountability and restorative practices imposed a punishment of "expulsion following graduation."
The woman unsuccessfully appealed the penalty as too lenient.
She then sued, alleging that the procedures for handling sexual assaults were inadequate and accusing JMU of not taking sexual assault complaints seriously.
In allowing the suit to continue, Dillon said there was sufficient evidence to support the woman's claim that James Madison's response to the incident was "deliberately indifferent," at least as to its refusal to investigate or take other action after learning about the assault and about dissemination of the video until the woman filed a formal complaint.
"While taking no, or minimal, action absent a formal complaint may have been consistent with JMU's policy, it is at least plausible that it was deliberately indifferent under the circumstances," Dillon wrote in her opinion.
"It is plausible that JMU's failure to take any action to stop the spread of the video, even a step as simple as asking that the original owner not distribute it further, could plausibly constitute deliberate indifference that made the woman vulnerable to additional harassment," she said.
Bia suit dismissed
A federal judge in North Carolina has dismissed a Title VII racial discrimination suit by an African-American former campus police officer at Elizabeth City State University who wasn't promoted to captain.
The university successfully argued that the White applicant who secured the position had significantly greater law enforcement and supervisory experience than Paul Cherry.
The university hired the White officer in 2003 and promoted him to sergeant in 2008. Cherry was hired in 2008.
They were among 11 candidates for the captain's position in 2011. Cherry wasn't among the four applicants interviewed.
The search committee chair, who was the university's associate vice chancellor for student affairs, and two search committee members were Black and the other committee member was Asian American.
A few months after a White candidate was selected, Cherry's African-American supervisor gave him a written warning for failing to notify his supervisors about an absence as required by work rules.
He also was reassigned to the midnight-8 a.m. shift due in part to what the university said was a rise in criminal activity during that shift.
Cherry sued for alleged discrimination and retaliation.
U.S. District Judge James Dever dismissed the case, noting that Cherry had admitted at a grievance hearing that he was unqualified for the captain's position because of a lack of supervisory law enforcement experience.
In addition, Dever said the university offered a legitimate non-discriminatory reason for selecting the White applicant.
"A job posting for a senior law enforcement management position that references a preference for law enforcement management experience is not evidence that an employer intentionally sought to exclude African-Americans in general, or to exclude Cherry in this case," Dever said.
The judge also found no evidence of retaliation, saying, "Although being on the midnight shift may have been annoying, it falls well short of conduct that would dissuade a reasonable worker from engaging in protected activity."