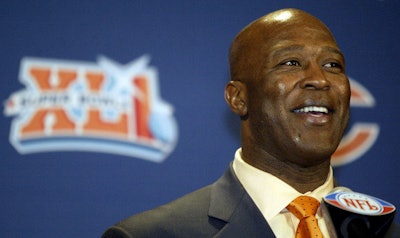 The hiring of Coach Lovie Smith is a diversity milestone for the University of Illinois. He is the first African American to hold the position in the University's history.
African American studies and US history scholar and Associate Professor Sundiata Cha Jua says it's hard to believe in 2016 there are still firsts in diversity.
"The University of Illinois is the last of the original Big Ten schools to have a head black coach in the major revenue sports…football and basketball," Professor Cha Jua explains.
This isn't the first time Lovie Smith has broken racial barriers in his time as Chicago Bears head football coach; he was the first of two African American coaches to take a team to the Superbowl.
Student organizers who called for more diversity on campus earlier this school year say they are in support of his hiring, but aren't sure how much change this will bring to the racial climate on campus.
Read the full story Fox Illinois: Breaking Boundaries: Smith First African American Head Football Coach for University of Illinois