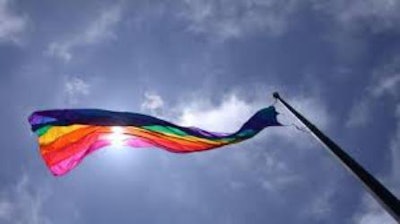 A coalition of more than 80 advocacy groups, including Campus Pride and SoulForce, are demanding that the NCAA divest from all religious institutions who have requested a Title IX exemption pertaining to religious rights. The exemption allows schools to waive portions of Title IX that might apply to students, faculty and staff who are transgender or in same sex relationships.
LGBTQ advocates say that the waiver allows schools to discriminate against students, faculty and staff on the basis of the gender identity and sexual orientation. The demand to divest, said Campus Pride representatives, includes removing a school from the NCAA. Campus Pride representatives also said that that the demand is part of a drive to raise awareness of discrimination against LGBTQ youth during March Madness.
"On paper and in their policy the NCAA has espoused values of inclusion," said Campus Pride executive director Shane Windmeyer. "So this campaign we're doing around March Madness is really about putting those values into action."
Institutions controlled by a religious organization are permitted to apply for an exemption to their duty to treat all students equally if "application of the law would conflict with specific tenets of the religion." The Office for Civil Rights in the Department of Education issued guidance in 2014 specifying that transgender students are protected under Title IX.
Waivers exempt institutions from anti-discrimination laws relating to employment, admissions, housing and access to facilities, according to a Human Rights Campaign (HRC) report, published in December. The most commonly requested provisions relate to housing, access to facilities, and athletics.
So far, 37 institutions have requested and received the Title IX exemption, and 22 more have more requests pending. That number marks a sharp increase from 2013, when only one institution sought an exemption.
So far the Department of Education has yet to make public the list of 59 schools who have requested or obtained the Title IX exemption, meaning that absent a freedom of information request, the public has no way of knowing which schools have requested and obtained a waiver. As a result, students might not be fully informed about an individual school's policies. The education department said in January that it will publish the full list in coming months.
Only 30 of the schools are members of the NCAA, Windmeyer said. The NCAA did not immediately respond to requests for comment.
Staff writer Catherine Morris can be reached at cmorris@diverseeducation.com.