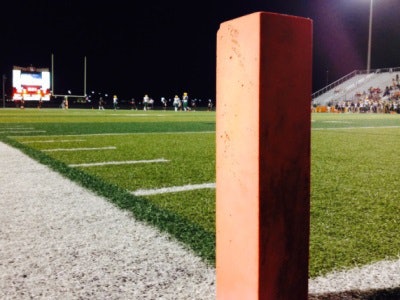 Minorities and women continue to be underrepresented throughout the management and coaching ranks of college athletics, despite numerous small programs designed to help boost their ranks, asserts a new report issued this week from The Institute for Diversity and Ethics in Sports (TIDES).
The institute, which keeps a census-like record on nearly all diversity related action in collegiate sports through annual surveys on a range of issues, based its analysis released this week on the 2013-14 and 2014-15 school years. The detailed survey uses data primarily from the NCAA.
"Opportunities for coaches of color continue to be an area of concern in all divisions" of the NCAA, said Dr. Richard Lapchick, co-author of the study and director of TIDES at the University of Central Florida.
"White men continued to significantly dominate the coaching ranks in the three NCAA divisions and in all sports," his report found. On the women's side, Whites dominated the coaching ranks in all divisions and in all sports, the TIDES report found.
In the offices, the demographics were much the same on the diversity front, with few exceptions, a conference commissioner appointed here, a head coach of color appointed at a Division I NCAA institution there, the analysis found.
Whites continue to dominate the professional administration category by holding 83.4 percent to 91.5 percent of all posts in all three NCAA divisions. African-Americans held 9.8 percent of the posts, Latinos held 2.9 percent, and Asian American and Pacific Islanders less than 2 percent in each division. Native Americans held less than 1 percent of the professional administration jobs in all three divisions.
Women accounted for 34.9 percent of all professional administration jobs, the analysis found, with more than 50 percent holding posts as advisor/counselor, life skills coordinator, business manager and compliance coordinator/officer at Division I institutions.
The job of sports information director (SID) was found to be "one of the least" diverse jobs in college sports, when historically Black colleges and universities (HBCUs) are excluded from calculations, TIDES found. That fact aside, more than 90 percent of all sports information jobs in each of the three NCAA divisions were held by Whites, the study found. African-American, Latino, Asian American and Pacific Islander, and Native American groups each held less than 2 percent of the jobs, despite the influence sports information directors have on an athletic program's exposure, the report said.
"There are far more career prospects in college sport than professional sport," said Lapchick. "There are more jobs. Thus, it is even more important for us to create expanded opportunities in college sport for women and people of color. We need new ways to open the hiring process for women and people of color."