Your alma mater is competing in a marquee rivalry game, and you're excited about hopping online and doing some trash talking with your friends and colleagues. The game is untelevised. You log on your alma mater's athletic website for an update, but the game is not live streamed and there are no live stats. No updates on the designated university Facebook or Twitter account, and no Instagram or Snapchat account to speak of, and no hashtag or keyword searches by which you can search other fellow users. You not only miss the opportunity to trash talk and engage, but you head to bed that evening with nary an update to be found, not even on the ESPN crawl.
If you ask the question "who's winning?" and routinely cannot answer the question, allow me to answer it. Your team is not winning.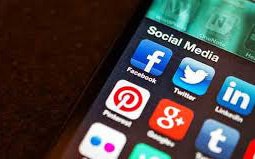 If this is a typical experience, there's a strong chance that the NCAA designates your alma mater's athletic program as a "low-resource" institution, or, one of the athletic programs whose annual budgets place them in the bottom 10 percent of all NCAA Division I public institutions. Writ large, this is the category that all HBCU athletic programs fall into, as their budgets typically pale in comparison to their predominantly White institution peers.
Low resources translate into the vast majority of problems that create a massive opportunity deficit for HBCU sports fans — small sports information departments (SID) and marketing/external relations staffs. They are often one-person staffs that simply cannot create sufficient content to satisfy the desires of adamant sports fans; inexperienced or inadequately trained SID and external relations officials who do not know how to (or that they should) produce robust and thematically organized content or engage and cultivate available traditional media resources; and cash-strapped budgets that athletic directors must increasingly dedicate to compliance and academic support, eliminating discretionary investment in external relations.
As a result, HBCU athletic programs tend to have the following characteristics in common:
A complete lack of social media presence, or, accounts that your alma mater updates infrequently (or that it has simply abandoned);
A lack of traditional media presence (regardless of media market or adjacency to sizable media markets); and
Frustrated alumni, donors and supporters who constantly complain about a lack of information ranging from game times, and important fundraising and promotional events.
Ultimately, the consequences are dire and more than trivial, and not just for alumni, donors and supporters. As we are in the midst of March Madness, proponents of the link between athletic success and enrollment growth often speak of the "Flutie effect," or a phenomenon of educational sociology scholars use to track and predict exponential growth in admissions applications due to the prominent success of collegiate athletic programs.
The equation is simple: prominent success in revenue-generating sports elevates the institutional profile into the national media, exposing awareness and promoting investigation among prospective students. Tied to the enrollment growth that Boston College experienced in the wake of their football program's success (in particular, an upset of national powerhouse and defending champion Miami in a 1984 contest), scholars observed the phenomenon at institutions that did not have national recruiting profiles before their athletic success on national television (think Gonzaga and George Mason in men's basketball; California State University, Fullerton and Wichita State in baseball; and Boise State University and Marshall in college football).
In contemporary higher education, institutions capitalize on the prevalence of this phenomenon now more than ever, as television networks such as ESPN (and its expansion into ESPN2, ESPN3, and ESPNU) cover college athletics breathlessly and robustly, and the number of televised postseason opportunities (e.g., bowl games and national tournaments such as the National Invitation Tournament, Campus Insiders, and College Basketball Invitational, and conference basketball championship tournaments) have reached an all-time high. University websites with splash pages featuring embedded video, updated features on students and student-athletes, and social media posts proliferate in preparation for the inevitable flurry of interest that coincides with big wins, buzzer beaters, and championship excitement.
The "Flutie effect" depends upon the prevalence and strategic featuring of such information. If "athletics is the front porch of the academy" as Hall of Fame basketball coach Dean Smith once quipped, the university and athletics websites, in coordination with social media accounts are the most visible elements on those porches. By contrast, websites and social media accounts without updated information and intriguing profiles and stories lack curb appeal, and without it, prospective students will not explore the wider offerings of the institution or be intrigued to submit an application.
HBCUs must employ robust marketing, sales and branding approaches that promote their institutional missions and seize and control robust institutional narratives that highlight a wide spectrum of institutional excellence. As Jeremy Allen Darlow points out in Brands Win Championships, bright marketing and branding minds, more than coaches or strategy, will dictate the most successful collegiate athletic programs in coming decades. A bold prediction, to be sure, but one borne out by the emergence of athletic programs such as Oregon, Boise State, Gonzaga, Houston, South Florida, and many others who are not traditional powerhouses, not members of major athletic conferences, and for some, both.
In much the same way, institutions of higher education without historical prestige and large endowments (e.g., Harvard and Ivy League institutions, Stanford) challenged with continued viability and by existential threats will exceedingly rely upon the ability to market, brand, and promote their institutions to prospective students, faculty, and administrators as well as to corporate supporters, alumni, and legislative bodies upon which they depend for support.
Given the dire need to grow enrollment in order to balance budgets at HBCUs whose subsidies have shrunk radically, the promotion of athletic success is no longer an athletic department responsibility, but an institutionwide concern. A handful of HBCUs have grasped this notion, developing branding campaigns, athletic websites, and social media profiles that meet this standard (e.g., Bethune-Cookman, Texas Southern, Xavier University of New Orleans, Tuskegee, North Carolina Central, and Hampton).
The "soul" of the HBCU — the combined traditions, heritage, culture, and commitments to service, community, and diversity — makes for an enthralling narrative that attracts engagement as well as investment. Though marketing and branding strategies appear, on the surface, prohibitively expensive and resource dependent (neither of which HBCUs, across the board, tend to possess in spades), they are crucial and necessary. If they are not currently priorities, they need to be. If institutional leaders have no direct experience in these areas, they will need to train and develop these skills, recruit skilled professionals, and recognize these skills as minimum, rather than preferred, requirements.
The promotion of competitive success is far from being more important than the academic offerings, faculty and student accomplishments, and the most vital functions of the institution, and the ability to engage in this crucial external relations category successfully does not supplant or replace these functions. To the extent that promoting competitive excellence provides an unprecedented and often otherwise unavailable platform to promote the institution, it serves to promote and enhance them even further.
Even in defeat, promoting competitive success provides a platform to promote the "soul" of HBCU institutions — enthusiastic students and alumni whose inspiring love and devotion overcomes the lack of resources most associate with "big-time" college athletics and exists in spite of the comparable dearth of athletic budget and resources. It has the potential to serve as a powerful means by which HBCUs can continue to attract some of the nations' brightest, most impactful educators, artists, legislators, and culture makers in America, and attract the broad and diverse investment that their collective futures depend upon to continue providing opportunities to America's next generation of enthusiastic HBCU students and alumni.
The evergreen retort that your HBCU cannot afford to promote its athletic brand must be replaced by a new adage: Your HBCU cannot afford not to promote its athletic brand.
Dr. William Broussard is the assistant to the president for institutional advancement at the Southern University System.